The blog archive provides access to past blog postings from Communications of the ACM and other sources by date.
September 2019
---
From The Eponymous Pickle
A fairly good, non technical description and use overview of quantum computing.  Likely suitable for use for executive questions.

What is quantum computing? The next era of computational evolution, explained    By Jonathan Terrasi…
---
From Computational Complexity
Richard Guy is a mathematician. He co-authored the classic book Winning Ways for your Mathematical Plays with Elywn Berlekamp and John Conway.



On Sept 30 (today) he turned 102. According to this list he is the oldest living…
---
From The Eponymous Pickle
We came up with some similar conclusions.  That observed reliability was typically much more important that people thought, and it was best to solve that problem before aiming at advanced reasoning in a robot, or robotic process…
---
From BLOG@CACM
How can we apply virtue epistemology to the problem of fake news?
---
From The Eponymous Pickle
My former P&G Colleague Andrew Tarvin has been awarded to the prestigious group:

P&G Alumni Visionaries under 40
Announcing our "Visionaries Under 40" to be recognized at the 2019 Global Conference in Madrid this October.  ....…
---
From insideHPC
Today TMGcore announced it is teaming with the datacenter architects at Corgan to reenvision datacenter facilities that are a tenth of the size of data centers today. The groundbreaking technology from TMGcore combined with Corgan…
---
From Gödel's Lost Letter and P=NP
Cracking a Diophantine problem for 42 too Andrew Booker is a mathematician at the University of Bristol, who works in analytic number theory. For example he has a paper extending a result of Alan Turing on the Riemann zeta function…
---
From insideHPC
Today Micron Technology announced that it is working with Xilinx to boost the boot and dynamic configuration performance of Xilinx's Versal platform, the industry's first adaptive compute acceleration platform (ACAP). ACAP, a…
---
From The Eponymous Pickle
I have just been thinking about the idea of what is called 'deep understanding'  here.  That is more generally applicable AI.    Agree that deep learning is impressive, but still very narrow  I don't agree that deep understanding…
---
From Computer Science Teacher - Thoughts and Information From Alfred Thompson
This seems to be the year a lot of people are really getting concerned about cheating on computer science programming projects. There has been some discussion of the issue on one of the mailing lists I am on. Garth Flint blogged…
---
From insideHPC
Rob Farber gave this talk at the Perth HPC Conference. "Just as technology changes in the personal computer market brought about a revolution in the design and implementation of the systems and algorithms used in HPC, so are …
---
From The Eponymous Pickle
Rarely seen this attempted, or effectively done.  Lip service.  In one on one cases, but not as a group.  Rewards?   And usually too late. 

Teams Fight Burnout Together  in the HBR
By Tony Schwartz, Rene Polizzi, Kelly Gruber,

Here…
---
From The Eponymous Pickle
And the President of AAAI gives a short, nontechnical interview on the future of AI.  Points to a new road map on this topic, reading now.

What do the next 20 years hold for artificial intelligence?  by Caitlin Dawson, University…
---
From insideHPC
In this guest article, our friends at Intel discuss how HPC as a Service (HPCaaS) reduces barriers to HPC and offers a cost-effective extension to on-premise solutions. High performance data analytics (HPDA), simulation and modeling…
---
From The Eponymous Pickle
It is notable how modern AI is doing best in 'vision' spaces.    As opposed to what I would call conversational interaction and process logic.   Not what we would have expected in the earlier applications of AI.  Is this because…
---
From The Eponymous Pickle
A long time space of ours, McKinsey sums it up:

Rethinking Procurement in Retail

For retailers, procurement is no longer solely a matter of negotiating "A" brands. Private labels and verticalization are trending. Advanced approaches…
---
From Schneier on Security
The United States government's continuing disagreement with the Chinese company Huawei underscores a much larger problem with computer technologies in general: We have no choice but to trust them completely, and it's impossible…
---
From The Computing Community Consortium Blog
A new episode of the Computing Community Consortium's (CCC) podcast, Catalyzing Computing, is now available. In this episode, Khari Douglas interviews Melanie Mitchell, a Professor of Computer Science at Portland State University…
---
From The Eponymous Pickle
Agree, have just been taking it into the car with Echo Auto.  Of course its still competing versus the smart phone screen.   In fact all connections with Echo devices are enabled and formulated from a smartphone App.   True you…
---
From The Eponymous Pickle
A better means giving feedback?  We do in human conversation,  in a two way or multi-way conversation we stop for questions,  notice frowns,  gestures,  complaints.    A perfect conversation would have each component perfectly…
---
From The Eponymous Pickle
I started coding well after COBOL had declined, but key parts of the company were still being run by COBOL code.  It still did many of the logical things required, and because it was compiled, it was very fast for the computers…
---
From The Eponymous Pickle
What we did in the 80s .... but used an existing advertising persona that was already well know,  Then used a AI driven chatbot system to drive their interaction.   We built up a customer persona starting from an implied advertising…
---
From insideHPC
Los Alamos National Laboratory and Arm are teaming up to make efficient, workload-optimized processors tailored to the extreme-scale computing requirements of the Laboratory's national-security mission. The collaboration addresses…
---
From insideHPC
In this podcast, Lee Carter from Bright Computing and Carlo Ruiz from NVIDIA discuss building datacenters with NVIDIA DGX Reference Architectures. "NVIDIA DGX servers managed by Bright Cluster Manager deliver the perfect balance…
---
From Putting People First
Money's new abstractions: Apple Pay and the economy of experience by Nathaniel Tkacz Distinktion: Journal of Social Theory, 26 Sep 2019 DOI: 10.1080/1600910X.2019.1653348 This article draws on insights from digital media theory…
---
From Putting People First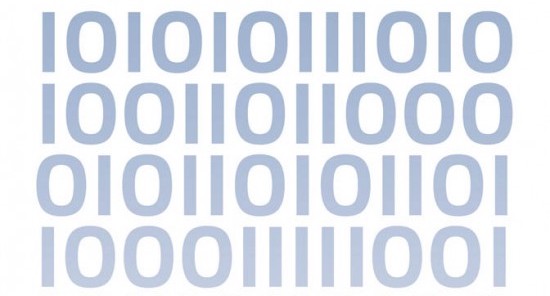 Too Smart: How Digital Capitalism is Extracting Data, Controlling Our Lives, and Taking Over the World By Jathan Sadowski The MIT Press March 2020, 240 pages Who benefits from smart technology? Whose interests are served when…
---
From The Eponymous Pickle
Quire an interesting piece out of Engadget, pointer to a new book I just received but have not read.  we got AI to show us possibilities, and even automatically evaluate them.   But never came up with a result out of the blue…
---
From Daniel Lemire's Blog
Researchers have effectively rejuvenated the damaged skin of mice by using "exosomes". These are packages that cells send in their environment, and it appears that other cells react positively to exosomes in some conditions.Continue…
---
From The Eponymous Pickle
We kind of did this during an earlier AI era.  It worked early on, but was not connected well enough to the needs of the company, and expectations of it being democratized did not work because there was not enough support.  And…
---
From insideHPC
DARPA is looking to create new networking approaches to accelerate distributed application performance by 100x with the FastNICs program. "FastNICs seeks to improve network stack performance by a factor of 100 through the creation…