The blog archive provides access to past blog postings from Communications of the ACM and other sources by date.
November 2017
---
From insideHPC
In this video from SC17, Rich Brueckner from insideHPC describes Project Cyclops, a benchmarking quest to build the world's fastest single node. The single-node Cyclops supercomputer demonstrates the computational power that …
---
From The Eponymous Pickle
More mobile deep machine learning:

New Technology Makes Artificial Intelligence More Private and Portable 
University of Waterloo News  by Matthew Grant

Researchers at the University of Waterloo in Canada say they have developed…
---
From The Computing Community Consortium Blog
The following Great Innovative Idea is from Da Yan, an assistant professor in the Department of Computer and Information Sciences (CIS) at the University of Alabama at Birmingham (UAB). Yan presented his poster, Big Data Frameworks…
---
From The Eponymous Pickle
Note this says machine learning, not AI.  Which is appropriate.  ML is an important part of AI, but it is not all of it.   From Google: 
Today, we're happy to announce…
---
From The Eponymous Pickle
We were involved as a corporate customer of hotel space.  And saw many future hotel scenarios to attract the business traveler.  Here is Mariott's take,  collaborating with tech companies:

Marriott Guestroom Lab brings cutting…
---
From insideHPC
Are you at SC17 in Denver? Please join a special session for the IEEE Computer Society Technical Consortium on High Performance Computing (TCHPC). The meeting takes place (Wednesday Nov 15, 2017) in room 201-203 at the Denver…
---
From insideHPC
At SC17 in Denver, AMD and its ecosystem partners announced at SC17 immediate availability of a suite of new, high performance systems powered by AMD EPYC CPUs and AMD Radeon Instinct GPUs to accelerate innovation in supercomputing…
---
From insideHPC
Today Cray announced that Samsung has purchased a Cray CS-Storm accelerated cluster supercomputer. The Samsung Strategy & Innovation Center (SSIC) procured the system for use in its research into Artificial Intelligence and deep…
---
From insideHPC
Today at SC17, Hewlett Packard Enterprise announced new high-density compute and storage solutions that enable enterprises to harness the power of high performance computing and artificial intelligence applications. "Today, HPE…
---
From The Eponymous Pickle
Not often covered well enough, worth thinking about.  Detecting the Risk, working with business partners to understand its implications, is important.  In my observation, not often done well. 

The neglected art of risk detection…
---
From insideHPC
"The Bright Computing and SUSE partnership was first announced in 2009, enabling customers to deploy, manage, and monitor SUSE Linux Enterprise Server clusters using the Bright interface. Since then, the companies have collaborated…
---
From insideHPC
This week at SC17, One Stop Systems is showcasing all-new "HPC composable infrastructure solutions" designed for data scientists requiring flexible high performance infrastructure across multiple nodes. "By adding NVIDIA GPU …
---
From The Eponymous Pickle
Delivering a level of creativity is always of interest.

From Mozard to Botzard: when machines write our music
Paris (AFP) - Machines are already taking our jobs, will they soon be writing our music too?

Swiss researchers said Thursday…
---
From The Eponymous Pickle
Reviewing

View from the Marketplace
IBM Watson Video Series - Cognitive Manufacturing

By using data and predictive analytics, it's possible to improve the manufacturing process from the supply chain through to production. ... " 


---
From Schneier on Security
It only took a week: On Friday, Vietnamese security firm Bkav released a blog post and video showing that -- by all appearances -- they'd cracked FaceID with a composite mask of 3-D-printed plastic, silicone, makeup, and simple…
---
From insideHPC
At SC17, Intel is reinforcing its ongoing commitment to HPC and AI technologies. If you want to learn more about Intel's investment in Artificial Intelligence, and the convergence with HPC, then be sure to catch the future-focused…
---
From Putting People First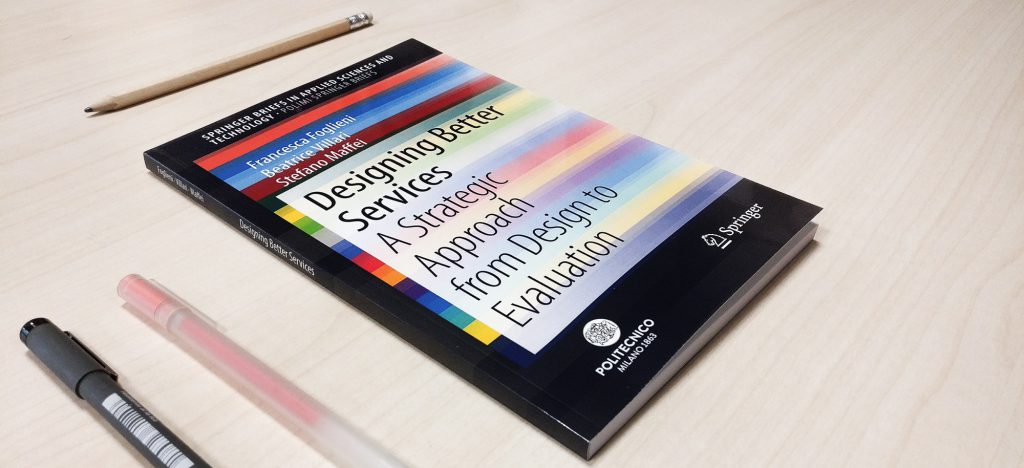 Designing Better Services: A Strategic Approach from Design to Evaluation by Francesca Foglieni, Beatrice Villari and Stefano Maffei (Polytechnic University of Milan) Springer International Publishing, 2018 VIII, 115 pages This…
---
From Computer Science Teachers Association
Stories are an entertaining way to introduce or reinforce computer science concepts and help students to understand abstract concepts in a more concrete way. Do you read picture books, chapter books, or short stories to yourContinue…
---
From The Eponymous Pickle
We spend some time looking at Virtual Beauty applications.  Was never successful in our day.   What can make it work here?   Is this an example of AR success?   A review.

MAC Virtual Try-on Mirror review
It's crazy how well MAC's…
---
From The Computing Community Consortium Blog
The National Institute of Standards and Technology (NIST) and the Department of Homeland Security (DHS) Science and Technology Directorate are co-hosting the 2018 kickoff conference for the GCTC – Smart and Secure Cities and…
---
From insideHPC
In this video, Pradeep Dubey from Intel Labs describes his upcoming SC17 Invited Talk on Artificial Intelligence. "Dubey will discuss how the convergence of AI, Big Data, HPC systems, and algorithmic advances are transforming…
---
From The Eponymous Pickle
Examined the use of this kind of in store technology to engage. Personalization and privacy were key aspects.   But we also discovered that the environment of such interactions had to be carefully controlled.

Alibaba's AI Fashion…
---
From Computer Science Teacher – Thoughts and Information From Alfred Thompson
The Joint Task Force on Cybersecurity Education is working on curriculum recommendations for post secondary schools but I think their work will be of interest to teachers of other levels as well. It is probably going to be interesting…
---
From The Eponymous Pickle
An old idea we talked in the innovation centers:

Smart Pills Are Headed to American Patients
The FDA has approved America's first digital pill. The tablets, called Abilify MyCite, are an antipsychotic which can be used to treat…
---
From The Eponymous Pickle
Been using a similar function in Amazon Alexa for some time, its a popular function in the Smart Home.   Especially if you have a larger space.  Only makes sense if you have have more than one device. Google has added some clever…
---
From insideHPC
In this special guest feature, Kim McMahon offers up her annual Top 10 list of things she's looking forward to as SC17 this week. "It's that time of year we all look forward to! We have been waiting for it all year, preparing…
---
From insideHPC
Today Ellexus released versions of its flagship I/O profiling products Breeze, Healthcheck and Mistral, all based on the Arm v8-A architecture. The move comes as part of the company's strategy to provide cross-platform support…
---
From insideHPC
The JURECA supercomputer in Germany just got a major upgrade with help from Dell EMC. "Thanks to the additional 5 petaflops, the Jülich supercomputer now appears as one of the fastest computers in Europe on the TOP500 list of…
---
From insideHPC
We are very excited to present this live keynote presentation on the SKA Telescope Project live from SC17. It all starts here Tuesday, Nov 14 at 8:30am Mountain Time.
The post Livestream: SC17 Keynote Presentation on the SKAinsideHPC…
---
From insideHPC
The demand for performant and scalable AI solutions has stimulated a convergence of science, algorithm development, and affordable technologies to create a software ecosystem designed to support the data scientist. This is the…