The blog archive provides access to past blog postings from Communications of the ACM and other sources by date.
April 2017
---
From insideHPC
"Nimbix has tremendous experience in GPU cloud computing, going all the way back to NVIDIA's Fermi architecture," said Steve Hebert, CEO of Nimbix. "We are looking forward to accelerating deep learning and analytics applications…
---
From Putting People First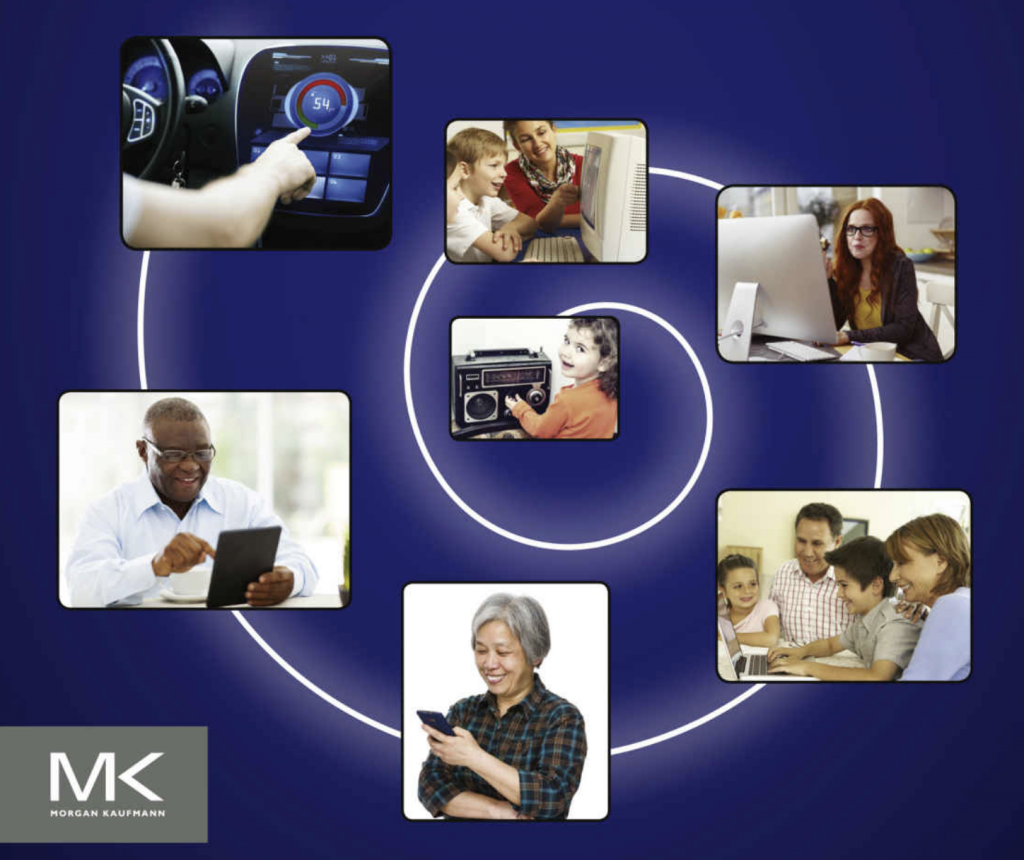 Designing User Interfaces for an Aging Population: Towards Universal Design By Jeff Johnson and Kate Finn Morgan Kaufmann Publishers, March 2017 258 pages > First chapter Designing User Interfaces for an Aging Population: Towards…
---
From The Eponymous Pickle
Rumors out about assistant oriented competitors to Amazon Echo.  The latest being a collaboration between Harman-Kardon and Microsoft.  In Neowin: " .. .Harman Kardon is working on a Cortana-powered speaker for a 2017 release…
---
From The Eponymous Pickle
We looked to this kind of tracking for better personalization,  but not much has happened in the last decade.

Will customer tracking help save shopping malls?    by Matthew Stern In Retailwire: 

With shopping malls not performing…
---
From Computational Complexity
I found the song William Rowan Hamilton that I used in my April fools day post because I was working on a song about Hamiltonian Circuits to the tune of Alexander Hamilton



Circuit Hamiltonian



I want a Circuit Hamiltonian



And…
---
From Schneier on Security
WikiLeaks is obviously playing their Top Secret CIA data cache for as much press as they can, leaking the documents a little at a time. On Friday they published their fourth set of documents from what they call "Vault 7": 27…
---
From The Eponymous Pickle
 Below, Nicely done and instructive piece on captioning using neural methods.   Captioning as a means of multi tagging of images.  Now this we could have used when captioning copy images and documents for retrieval, analysisIn…
---
From Daniel Lemire's Blog
Suppose you have lists of numbers where some values are repeated (e.g., 1,1,2,3,3,3,4). You want these duplicates to be removed (e.g., 1,2,3,4). To avoid potentially expensive memory allocations, we want to solve the problemContinue…
---
From insideHPC
Sean Hefty from Intel presented this talk at the OpenFabrics Workshop. "With its initial release two years ago, libfabric advanced the state of fabric software interfaces. One of the promises of OFI was extensibility: adapting…
---
From The Computing Community Consortium Blog
            The Alliance for Manufacturing Foresight (MForesight) and the Computing Community Consortium (CCC), in conjunction with the House Manufacturing Caucus, are hosting a Congressional Briefing on Cyber Security for Manufacturers…
---
From The Eponymous Pickle
Data Science Central continues to publish a free online data science and machine learning encyclopedia.  Now with over 4000 entries.  Worth a look.   Also, they point to their 'Hitchhikers Guide' of simplified introductions to…
---
From The Eponymous Pickle
In Chiefmarketer:  Increasing examples of eroding brand trust, good ideas about addressing the problem:

How to use Influencers to Improve Erording brand trust
Posted on April 10, 2017 by Karen Koslow   ....

---
From The Eponymous Pickle
Via Insights with Google, intriguing and detailed graphs of US shopping behavior and trends.

Weekly Thought-Starter: 
From product trends to city-level insights, make more informed marketing decisions with Shopping Insights from…
---
From The Eponymous Pickle
Assistants are rising,  but we have not yet figured out full how to usefully collaborate with them

How Digital Media Will Bring Out Our Best Selves in the Workplace
by Michael Schrage

Tomorrow's most effective individuals will combine…
---
From insideHPC
Today Asetek announced an order from one of its existing OEM partners for its RackCDU D2C (Direct-to-Chip) liquid cooling solution. The order is part of a new installation for an undisclosed HPC customer.
The post Asetek Lands…
---
From insideHPC
Costas Bekas from IBM Research Zurich presented this talk at the Switzerland HPC Conference. "IBM Research builds applications that enable humans to collaborate with powerful AI technologies to discover, analyze and tackle the…
---
From insideHPC
In this podcast, the Radio Free HPC team discusses the upcoming MSST Mass Storage Conference with Program Chair Matthew O'Keefe from Oracle. "Since the conference was founded by the leading national laboratories, MSST has been…
---
From Schneier on Security
Last August, an unknown group called the Shadow Brokers released a bunch of NSA tools to the public. The common guesses were that the tools were discovered on an external staging server, and that the hack and release was the…
---
From The Eponymous Pickle
I note that in the IFTTT applets there are now ways to have the Amazon Echo dial phone numbers.  See for example this applet, that causes the Echo to dial specific phone number and recite a message.  Previously a skill was announced…
---
From The Eponymous Pickle
Medicine has long been seen as a fruitful area of application for AI, because of its complexity, reliance on extensive and frequently changing data sources,  deep expertise and high costs.  Good to understand the applications…
---
From The Eponymous Pickle
With my first closeup view of the Hololens this week I was struck by the educational opportunity, and further how educational progress, and gaming could be integrated as well.  Seeing how it could be inspirational.

Lifeliqe Partner…
---
From The Eponymous Pickle
Starting with audio animatronics, which we saw in the 60s, Disney has always been into interactive realism.  What is the value of the very realistic android?  Now reports indicate they want robotic  characters that act like animation…
---
From The Eponymous Pickle
We tried this with just an enterprise, and discovered it was quite hard.  What is the appropriate level of detail?  And how is it changing?  The gaps can make your AI worthless.

Aman Naimat on building a knowlege graph of the
The…
---
From The Eponymous Pickle
A nice set of broad examples that are insightful.

5 Business Intelligence & Analytics Case Studies Across Industry
Last updated on April 4, 2017 by Daniel Faggella

When businesses make investments in new technologies, they usually…
---
From The Eponymous Pickle
I remember using the word 'Concierge' when developing our own experiences.  It helps you think about multiple, focused experiences the way a concierge does.  Helpful the user, and the developer as well.  Plus for future maintenance…
---
From insideHPC
In this video, Dana Brunson from Oklahoma State describes the mission of the Oklahoma High Performance Computing Center. Formed in 2007, the High Performance Computing Center (HPCC) facilitates computational and data-intensive…
---
From insideHPC
Appentra and CESGA are organizing a GPU Hackathon in Spain. The event takes place May 29 - June 1 at the Galicia Supercomputing Center in Santiago de Compostela. The event is free, limited in capacity and in Spanish, with priority…
---
From Michael Nielsen
On Twitter, I've been chatting with my friend Julia Galef about tensions between thinking creatively and thinking in a way that reduces error in our thinking. Of course, all other things being equal, I'm in favour of reducing…
---
From The Eponymous Pickle
Good points in DSC article below on adaptive machine learning.    I often make the case that you should often consider if your modeling should be modeled adaptively.    Data and context can be changing even if we don't expect…
---
From Putting People First
In this recent talk at the RCA in London, writer and academic Jeremy Myerson explores how social challenges can catalyse design-led innovation in industry. Rather than seeing such issues as ageing populations, growing healthcare…