The blog archive provides access to past blog postings from Communications of the ACM and other sources by date.
July 2019
---
From The Eponymous Pickle
Have not heard any more of this.  Considerable detail at the link.

Apple may be prepping to turn your iPhone into a crypto wallet
Apple's CryptoKit is likely the first step in enabling the exchange of private and public keys that…
---
From insideHPC
In this video, researchers describe how they are using the Blue Waters supercomputer at NCSA to figure out the effects of a changing climate on the frequency and intensity of hurricanes. "We couple the atmosphere model to the…
---
From The Eponymous Pickle
New directions and capabilities of AI in robotics.

The iCub is the humanoid robot developed at IIT as part of the EU project RobotCub and subsequently adopted by more than 20 laboratories worldwide. It has 53 motors that move

AI…
---
From The Eponymous Pickle
 Very Likely.  Should we also be looking for the traces of AI online to identify Malware?   Fraud?   Scams?  While this example is about malware. Consider that malware is just some code that takes advantage of a context, data…
---
From Schneier on Security
I didn't know that Supreme Court Justice John Paul Stevens "was also a cryptographer for the Navy during World War II." He was a proponent of individual privacy....
---
From The Eponymous Pickle
Some of the earliset work we did was to engineer ways we could get data to decision makers.  Visually if possible. And to groups of people that could formulate key decisions.    And get feed back to these same people/groups to…
---
From The Computing Community Consortium Blog
The following is a letter to the community from James Kurose, Assistant Director, and Erwin Gianchandani, Deputy Assistant Director, of the National Science Foundation (NSF) Directorate of Computer & Information Science & Engineering…
---
From insideHPC
The SUSE announced that it has joined the iRODS Consortium, the foundation that leads development and support of the integrated Rule-Oriented Data System (iRODS) data management software. "SUSE has a rich history of Linux distribution…
---
From insideHPC
In this special guest feature, Ian Lumb from Sylabs describes containerization was Fueling Innovation at ISC 2019. "Interest in containerization has never been stronger. Although there's much to extract from ISC19, even if you…
---
From The Eponymous Pickle
Experiments continue.   Will this be inevitable in the near future?  Certainly it will be less-stress, once consumers get used to the approach.

Giant Eagle piloting checkout-free experience

Giant Eagle has teamed with Grabango

…
---
From The Eponymous Pickle
We had talked to Enterra regarding supply chain applications.  Intriguing company and solutions.  Nestle's decision to automate complex decision making for CPG is also interesting.  Like the idea of emphasizing key processes

Press…
---
From insideHPC
In this video, Michael Feldman of The Next Platform and Florina Ciorba of University of Basel look back on ISC 2019. "ISC 2019 brought together 3,573 HPC practitioners and enthusiasts interested in high performance computing,…
---
From The Eponymous Pickle
Interesting example, with forthcoming details.   Note its alliance to something most everyone does today, utilize e-commerce.  Look forward to seeing the details of the paper.

 How Etsy taught style to an algorithm  By Harry McCrackenin…
---
From insideHPC
In this podcast, the Radio Free HPC team looks at a new projections from Hyperion Research that has the HPC+AI market growing to $44B, in 5 years. "The industry is hitting on all cylinders, benefiting from the Exascale race, …
---
From insideHPC
Fangli Qiao from the First Institute of Oceanography in China gave this talk at PASC19. "In this interdisciplinary dialogue we will address such questions as – what is state-of-the-art in numerical ocean modeling? And what are…
---
From The Eponymous Pickle
In O'Reilly, short excerpt from a recent conference by O'Reilly.  Not too different than the use of small drones or tiny sensors.

The future of machine learning is tiny
Pete Warden digs into why embedded machine learning is so

By…
---
From Schneier on Security
Identity theft is getting more subtle: "My job application was withdrawn by someone pretending to be me": When Mr Fearn applied for a job at the company he didn't hear back. He said the recruitment team said they'd get back to…
---
From The Eponymous Pickle
Have followed RPA since it emerged, as a way to install logic in process to efficiently automate in-context tasks.   Should be used in combination with AI and Big Data analytics to transparently improve process.  Not sure if

Gartner…
---
From The Eponymous Pickle
An outline of Yann LeCuns recent talk.    See the LeCun tag below for links to talk and slides.

The AI technique that could imbue machines with the ability to reason
Yann LeCun, Facebook's chief AI scientist, believes unsupervised…
---
From The Eponymous Pickle
Followed arch-rival Unilever for many years, always impressed by their tech expertise.  We did some similar things, creating an experimental supply chain that could be tested via crowd sourced management (ask me for a paper copy…
---
From The Computing Community Consortium Blog
The following great innovative idea is from Ouri Wolfson, the Richard and Loan Hill Professor of Computer Science at the University of Illinois at Chicago, and an Affiliate Professor in the Department of Computer Science at the…
---
From insideHPC
Over at the SC19 blog, Christine Baissac-Hayden writes that seven candidates have been chosen for Women in IT Networking at SC program. "Since 2015, the Women in IT Networking at SC (WINS) program has supported talented early…
---
From The Eponymous Pickle
Its ultimately a concierge type problem.   How do we determine the best augmenting skill?    Specified need, context, technical ability,  past interactions .... Lots can be at play.  Ultimately a component of all intelligent

Rank…
---
From insideHPC
A new paper from IIT Hyderabad in India surveys applications and architectural-optimizations of Micron's Automata Processor. Now accepted in the Journal of Systems Architecture, the survey by Sparsh Mittal reviews nearly 60 papers…
---
From The Eponymous Pickle
Could this mean we will see many more drones in the sky, now more safely managed and directed to tasks?    Informative site:

Empowering everyone to safely access the sky.

Flying is complex. Through automation and data, our OpenSky…
---
From The Eponymous Pickle
We tested iris based identification.  Here another biometric approach I had not seen, which claims better accuracy:

DeepEyedentification: identifying people based on micro eye movements   by Ingrid Fadelli  in TechExplore

Past

…
---
From insideHPC
In this video from ISC 2019, Marc Lehrer from GigaIO describes the company's innovative HPC interconnect technology based on PCIe Gen 4. "For your most demanding workloads, you want time to solution. The GigaIO hyper-performance…
---
From insideHPC
SDSC has been awarded a five-year grant from the NSF valued at $10 million to deploy Expanse, a new supercomputer designed to advance research that is increasingly dependent upon heterogeneous and distributed resources. "As a…
---
From Putting People First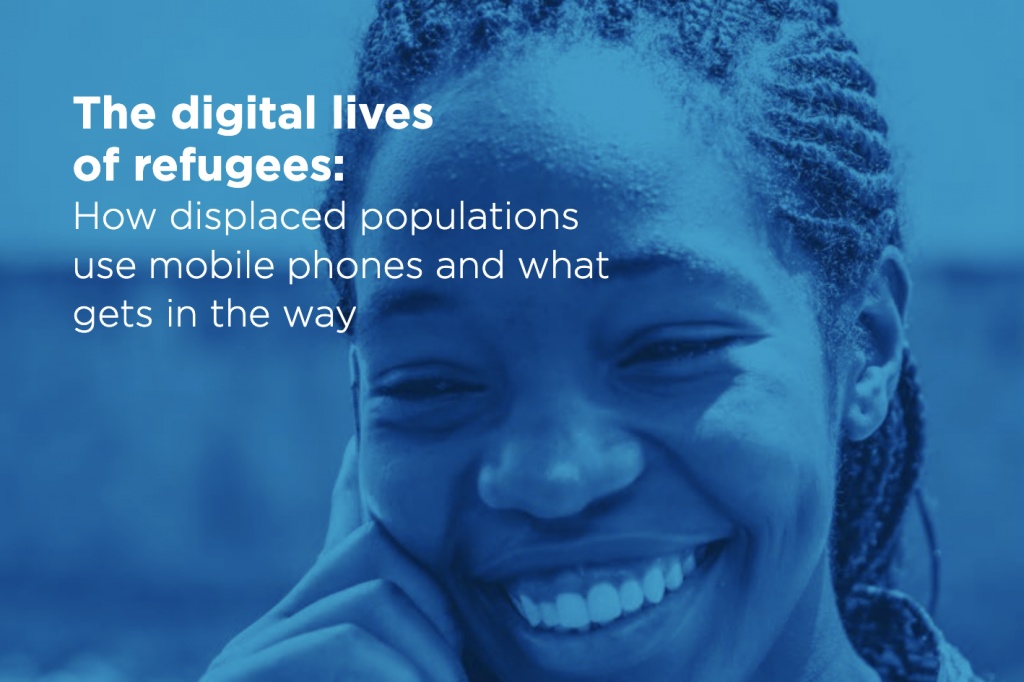 There is growing recognition among donors and humanitarian organisations that mobile technology and mobile network operators (MNOs) have an important role to play in the delivery of dignified aid. This includes providing digital…
---
From Gödel's Lost Letter and P=NP
Some formative books in mathematics and computing theory LSE source: "Calculus on Clay?" Norman Biggs is the author of the wonderful book Algebraic Graph Theory. Both Ken and I read it long ago, and both of us have it out now…