The blog archive provides access to past blog postings from Communications of the ACM and other sources by date.
June 2018
---
From The Computing Community Consortium Blog
The following is a blog post from the ACM SIGARCH Computer Architecture Today. The Computing Community Consortium (CCC) has also done work in the quantum computing (QC) space, including hosting a recent workshop called Next Steps…
---
From insideHPC
Today Hyperion Research announced that Steve Conway, Hyperion Research senior vice president of research, will now also serve as the company's chief operating officer, according to Hyperion CEO Earl Joseph. "The promotion recognizes…
---
From insideHPC
Today Lenovo released details its pending Neptune liquid-cooling systems, which will enable data centers to run "up to 50 percent more efficiently, with uncompromising performance while maintaining a dense footprint."  "In Roman…
---
From insideHPC
Today NVIDIA made a number of announcements centered around Machine Learning software at the Computer Vision and Pattern Recognition Conference in Salt Lake City. "NVIDIA is kicking off the conference by demonstrating an early…
---
From insideHPC
Today Cray announced the ClusterStor L300F Lustre-based scalable flash storage solution, designed for applications that need high-performance scratch storage to quickly store and retrieve intermediate results. "Flash is poised…
---
From The Eponymous Pickle
Example of a corporate approach, not enough detail to really pin what the strategy is, but shows you the complexity and that few companies are advanced in this area.

The Right Fit: Choosing an AI Strategy

Dun & Bradstreet is transforming…
---
From insideHPC
This is the third entry in a five-part insideHPC series that takes an in-depth look at how machine learning, deep learning and AI are being used in the energy industry. Read on to learn how edge computing is playing a role in…
---
From The Eponymous Pickle
Did some work with Recorded Future, an impressive group.

How to Empower Teams With Threat Intelligence   By Amanda McKeon 

In this episode of the Recorded Future podcast, we examine how threat intelligence applies to a variety

Joining…
---
From The Eponymous Pickle
The hospitality angle is not new, have seen tests underway, started in casinos. Tailored to local and hotel information.  In general you cannot bring your own assistant,  I tried that for a test on a trip, the local Wifi was

Amazon…
---
From Putting People First
The UK Government's Data Ethics Framework guides the design of appropriate data use in government and the wider public sector. This guidance is aimed at anyone working directly or indirectly with data in the public sector, including…
---
From Schneier on Security
Jack Goldsmith and Stuart Russell just published an interesting paper, making the case that free and democratic nations are at a structural disadvantage in nation-on-nation cyberattack and defense. From a blog post: It seeks…
---
From Putting People First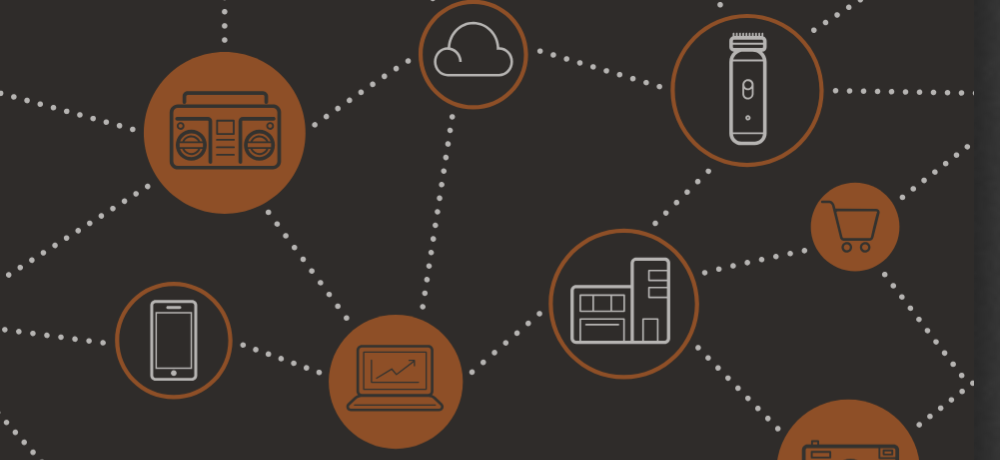 UX and Service Design for Connected Products by Claire Rowland Digital Catapult, 2018, 36 pages (via IoT.uk) There are a huge variety of applications in IoT spanning connected products and hardware enabled services. Consumer …
---
From Daniel Lemire's Blog
Roaring bitmaps are a popular data structure to represents sets of integers. Given such sets, you can quickly compute unions, intersections, and so forth. It is a convenient tool when doing data processing. I used to joke that…
---
From The Eponymous Pickle
A look at various sentiment applications and services.    Have used a couple of these.

Machine Learning as a Service: Part 1  from Towards Data Science. By Sebastian Kwiatkowski

Sentiment analysis: 10 applications and 4 services…
---
From The Eponymous Pickle
In FMIdailyLead:
Grocers among those launching ad deals with Google

Several major grocers including Costco and Walmart have formed search alliances with Google that include being featured in results from its digital assistants.…
---
From The Eponymous Pickle
Another case of complex pattern recognition.  In live video.  Here the drone is classifying a set of human behaviors and them classify them as a 'brawl'.  In English a violent, multi person fight.  Could be with or without weapons…
---
From The Computing Community Consortium Blog
The National Institutes of Health (NIH) recently released the following letter to the community announcing its Strategic Plan for Data Science.  Dear Colleagues, The National Institutes of Health (NIH) released its first-ever…
---
From The Eponymous Pickle
 Future of Jobs in the Age of Augmented Intelligence

Talk Attendance Link: https://zoom.us/j/7371462221   June 21, 10:30 AM EDT

Slides and Talk Recording: http://cognitive-science.info/community/weekly-update/

Speaker: Yassi Moghaddam…
---
From insideHPC
In this video from the Dell EMC HPC Community Meeting, Josh Simons from VMware describes why more customers are moving their HPC & AI workloads to virtualized environments using vSphere. "With VMware, you can capture the benefits…
---
From insideHPC
FlyElephant has announced its partnership with Squadex, a Cloud Transformation Consultancy, to extend AI & Big Data consulting services and reinforce teams. "Our cooperation will enable FlyElephant customers to get top-notch …
---
From The Eponymous Pickle
This was often our biggest goal, often attempted by linking humans and analytics.  Good view here:

The most perfect union: Unlocking the next wave of growth by unifying creativity and analytics  in McKinsey.  By Brian Gregg, Jason…
---
From insideHPC
In this episode of Let's Talk Exascale, researchers from the ADIOS project describe how they are optimizing I/O on exascale architectures and making the code easily maintainable, sustainable, and extensible, while ensuring its…
---
From insideHPC
Today HPE announced plans to deliver the world's largest Arm supercomputer. As part of the Vanguard program, Astra, the new Arm-based system, will be used by the NNSA to run advanced modeling and simulation workloads for addressing…
---
From BLOG@CACM
James Bond-like spies have been eclipsed by a new generation of operatives who don't travel the world (not physically, anyway) or drink martinis, shaken or stirred.
---
From insideHPC
In this podcast, the Radio Free HPC team previews the ISC 2018 Student Cluster Competition. "Now in its seventh year, the Student Cluster Competition enables international STEM teams to take part in a real-time contest focused…
---
From The Eponymous Pickle
Another great look at the topic.   Currently reading Byron Reese's book, will soon follow with notes on that.

Voices in AI – Episode 50: A Conversation with Steve Pratt  By Byron Reese

Byron Reese: This is Voices in AI, brought…
---
From The Eponymous Pickle
Google invests heavily in Chinese e-commerce giant JD.com  BY James Farrell In SiliconAngle

Google Inc. will invest $550 million in China's second largest e-commerce firm JD.com, a move that  will give the company a bigger presence…
---
From Schneier on Security
Tapplock sells an "unbreakable" Internet-connected lock that you can open with your fingerprint. It turns out that: The lock broadcasts its Bluetooth MAC address in the clear, and you can calculate the unlock key from it. Any…
---
From The Eponymous Pickle
We are all Research Subjects ...

If You're A Facebook User, You're Also a Research Subject
The social network is careful about academic collaborations, but chooses projects that comport with its business goals.   By Karen Weise…
---
From Computational Complexity
When I taught  ugrad  Elementary Theory of Computation (Reg, CFL, P, NP, Dec, c.e.) I made 5% of the grade be MEET THE PROF- come to my office, in groups of 3-6 (though sometimes I got 10) just to talk to me. I ask them what
…