The blog archive provides access to past blog postings from Communications of the ACM and other sources by date.
December 2016
---
From Daniel Lemire's Blog
I was an adept, as a teenager and a young adult, of thinkism. Thinkism is the idea that intelligence alone can solve problems. I thought I was smart so I could just sit down and solve important problems. One after the other.Continue…
---
From The Eponymous Pickle
Been a while since I have taken a look at the concept.  I like it, but I have seen accurate measurement ignored when design thinking was invoked.   Interesting view from O'Reilly.

 What is design thinking?

Human-centered design…
---
From The Eponymous Pickle
Zuckerberg's voice butler Jarvis.  Yet anotother take on smart home voice assistants.  No indication this may be made publicly available.   Just starting to examine and will post on this.   Where are the previous
attempts like…
---
From insideHPC
The OpenFabrics Alliance (OFA) has issued its Call for Sessions for its 13th annual OFA Workshop. Registration is now open for the event, which takes place March 27-31, 2017 in Austin, TX.
The post Call for Sessions and Registration…
---
From The Eponymous Pickle
In the always interesting DSC site.   Absolutely, data must be prepared, cleansed, visualized, and thought about in its business context.    Also key to start thinking about data as an asset.
---
From BLOG@CACM
Void safety is a guarantee that no code will ever catch a reference with its pants down.
---
From insideHPC
The ISC 2017 conference is seeking Student Volunteers. The conference takes place June 19-21, 2017 in Frankfurt, Germany.
The post Seeking Student Volunteers for ISC 2017 in Frankfurt appeared first on insideHPC.
---
From insideHPC
Today, Green Revolution Cooling (GRC) announced a strategic partnership with Heat Transfer Solutions (HTS), the largest independent HVAC manufacturers' representative in North America. "To lead GRC into its next stage of development…
---
From insideHPC
In this video courtesy of DENIZCILLER, the sand casting process is simulated with ESI ProCAST and QuikCAST. "Simulations like this help foundry engineers understand how metal expands and contracts during the casting process, …
---
From The Eponymous Pickle
Back to this approach, examined for years, obviously useful in legal, but in most any other kinds of research as well.  Now being integrated into word processors and note taking systems.  In Fastcompany. 
---
From insideHPC
Applications such as machine learning and deep learning require incredible compute power, and these are becoming more crucial to daily life every day. These applications help provide artificial intelligence for self-driving cars…
---
From Schneier on Security
Google has released Project Wycheproof a test suite designed to test cryptographic libraries against a series of known attacks. From a blog post: In cryptography, subtle mistakes can have catastrophic consequences, and mistakes…
---
From Phys.org Technology News
Australia and France signed an agreement Tuesday to build the world's largest diesel-electric submarines in the Australian industrial town of Adelaide.
---
From Phys.org Technology News
A team of international investigators hunting for missing Malaysia Airlines Flight 370 said Tuesday it has concluded the plane is unlikely to be found in a stretch of the Indian Ocean search crews have been combing for two years…
---
From The Eponymous Pickle
An expected connection, but very interesting.

BlackBerry opens self-driving and connected-vehicle R&D center

BlackBerry is adapting its QNX OS for advanced driver assist systems  .. 

BlackBerry has opened an R&D center to speed…
---
From Schneier on Security
A film student put spyware on a smartphone and then allowed it to be stolen. He made a movie of the results....
---
From The Computing Community Consortium Blog
The following is a Dear Colleague Letter from the National Science Foundation's Directorate for Computer and Information Science and Engineering (CISE), regarding the outcome of the Division of Advanced Cyberinfrastructure (ACI)…
---
From The Eponymous Pickle
Makes sense to integrate the idea of note taking and reminding with bot-like AI.    An idea we tested.  Have been a user of Evernote for some time and they recently added an intelligence method which finds articles related to…
---
From BLOG@CACM
Despite more than two decades of consistent public warnings that have reached the highest levels of government, cybersecurity throughout much of the world is in a shameful state of unpreparedness.
---
From The Eponymous Pickle
Human-less stores are now possible — and it might be the end of retail
Are retailers really willing to consider disassociating from associates? ... 
In CWorld, an opinion piece by Evan Schuman Contributing Columnist,  star Influencer…
---
From insideHPC
"I think the most important thing I'd like people to know about SC16 is that it is a great venue for bringing the entire community together, having these conversations about what we're doing now, what the environment looks like…
---
From The Eponymous Pickle
I am continuing to do a test of voice based advisory systems, comparing the Google Home to the Amazon Echo.   Google Home just announced an expansion of services available.   Looks good but none very surprising.  All very home…
---
From Putting People First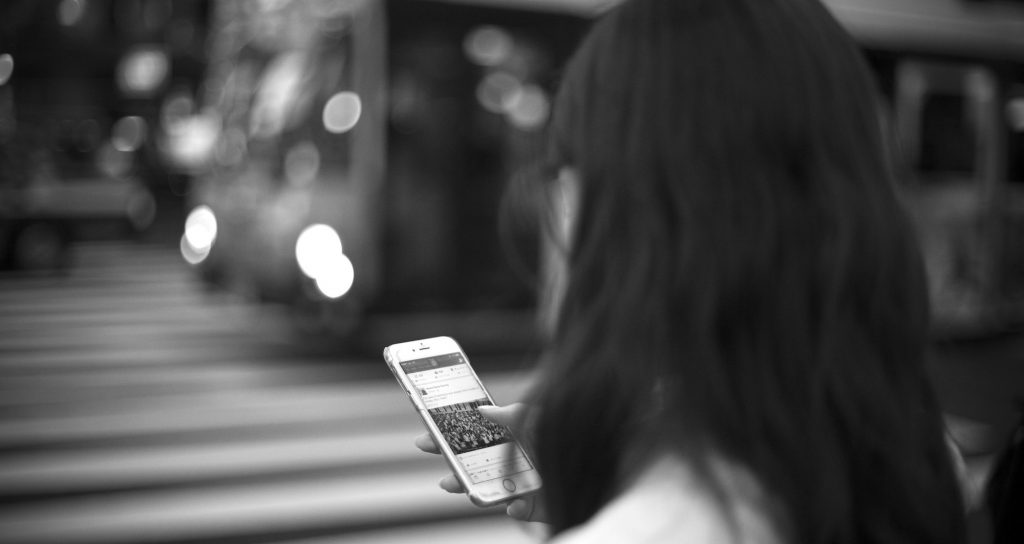 The Digital Ethnography Research Centre (DERC), part of RMIT University, focuses on understanding a contemporary world where digital and mobile technologies are increasingly inextricable from the environments and relationships…
---
From The Eponymous Pickle
Good detailed piece.  Many industries and companies are dealing with explosions of information and data that need to be understood and integrated into current process.  Mentions such efforts as Watson in medicine.  Also how will…
---
From The Eponymous Pickle
More planned Updates on Alexa Intelligence  Implications of this work are unclear, this still seems to adhere to current architecture of the knowledge being used in the system framework.  My own look at this would seem to indicate…
---
From The Eponymous Pickle
Brought to my attenton
Measuring made easy, the Digital Way

" ... The tape measure has remained virtually unchanged for over 100 years, until now. The eTape16 Digital Tape Measure revolutionizes not only the tape measure, but also…
---
From insideHPC
Researchers at the Earlham Institute (EI), The Sainsbury Laboratory (TSL) and the James Hutton Institute, have found a new way to decipher these large stretches of DNA to discover and annotate pathogen resistance in plants. "Using…
---
From Computational Complexity
Many years ago I noticed that in several books on Ramsey Theory  mention that  Hilbert proved the first   Ramseyian theorem.  The theorem is the Hilbert Cube Lemma (HCL) which in modern language is:
DEFINITION: Let x, y1…
---
From insideHPC
Parallware is a novel LLVM-Based Software Technology for Classification of Scientific Codes to Assist in Parallelization with OpenMP and OpenACC. "Parallware is a new technology for static analysis of programs based on the production…
---
From insideHPC
In this podcast, the Radio Free HPC team looks at how Shahin Khan fared with his OrionX 2016 Technology Issues and Predictions. "Here at OrionX.net, we are fortunate to work with tech leaders across several industries and geographies…