The blog archive provides access to past blog postings from Communications of the ACM and other sources by date.
April 2017
---
From The Eponymous Pickle
Voice control moves to a somewhat obscure cooking tool.   A Sous Vide Machine.  Still mostly in the realm of a professional Chef.     Remarkable to me how voice control, with intelligence,  is spreading quite broadly.   Cooking…
---
From BLOG@CACM
Is a comparison between operating systems, which are analyzed by software engineers for conditional execution paths, and possible worlds, which are analyzed by philosophers for consequences under assumptions, rich enough to shed…
---
From The Eponymous Pickle
Customer serrvice is an obvious application.  Starting with access to FAQ, then going to a full interactive conversation prompted by analysis of customer data and metadata. This article covers a number of industries.

The Rise
By…
---
From The Eponymous Pickle
Consumer Package Goods (CPG) companies have been working these problems for a long time.

How analytics is helping CPG companies drive growth
Posted by Ashish Sukhadeve 

Consumer Packaged companies (CPG) are grappling with a lot

The…
---
From The Eponymous Pickle
Brought to my attention, the Innovation Ecosystem.

What is the Innovation Ecosystem

We believe passionately in the power of ecosystems to achieve outcomes not possible in isolation. So we created the Innovation Ecosystem to help…
---
From The Noisy Channel
Thanks Bart. I haven't read it, but I'll take a look. Thanks for sharing.
---
From insideHPC
Altair has posted the Agenda for the PBS Works User Group May 22-25 in Las Vegas. This four-day event (including 2 days of user presentations, round table discussions and surrounded by hands-on workshops) is the global user event…
---
From insideHPC
"To date, most data-intensive HPC jobs in the government, academic and industrial sectors have involved the modeling and simulation of complex physical and quasi-physical systems. The systems range from product designs for cars…
---
From The Eponymous Pickle
In Computerworld, a good, nontechnical view of Blockchains, what they are, their expected  business value, and examples of the companies using and developing them.  This has been covered here for years,  but its always good to…
---
From The Eponymous Pickle
I was just testing an App today, and was thinking about how her voice sounded natural but robotic ... Now expect to see this to change as developers create applications that use it.   No public demonstrations exist yet of it.…
---
From Schneier on Security
A "mysterious squid" -- big and red -- washed up on a beach in Carteret County, North Carolina. Someone found it, still alive, and set it back in the water after taking some photos of it. Squid scientists later decided it was…
---
From The Noisy Channel
The previous two posts focused on using query rewriting to increase recall. We can also use query rewriting to increase precision — that is, to reduce the number of irrelevant results. While increasing recall helps us avoid small…
---
From Schneier on Security
Researchers have configured two computers to talk to each other using a laser and a scanner. Scanners work by detecting reflected light on their glass pane. The light creates a charge that the scanner translates into binary,…
---
From The Eponymous Pickle
Recall we previously looked at reports on this, aka Duer.  Another platform for Conversational Commerce?   In a very large market to experiment with.

Baidu's 'Little Fish' home robot could be China's Echo
by Paul Miller   In TheVerge…
---
From Putting People First

A new report from Harvard Business Review Analytic Services reveals that customer experience is vital for business success, and establishes social media as the foundation for customer experience. The survey, which includes 600…
---
From The Eponymous Pickle
New to me, but seems to be worthwhile to run, at least in parallel to other techniques for now.  Potentially good for smaller datasets.

 Anomaly Detection Using Isolation Forests

One of the newest techniques to detect anomalies…
---
From The Eponymous Pickle
Conversational Commerce.  First I heard that specific phrase.  Consider the posts made in this blog in just the past few days as evidence, by very big players.  Will the path from Search to Buy be replaced by Search to Converse…
---
From insideHPC
John Turner from ORNL presented this talk at the HPC User Forum. "Fully exploiting future exascale architectures will require a rethinking of the algorithms used in the large scale applications that advance many science areas…
---
From Daniel Lemire's Blog
It is estimated that our species, homo sapiens, appeared in Africa as far back as 200,000 years ago, and that we left Africa about 60,000 years ago. Confusingly, scientists found a 130,000-year-old archaeological site in southern…
---
From insideHPC
The National Security Agency in Maryland is seeking an HPC Software Engineer in our Job of the Week. "NSA's High Performance Computing team develops and integrates advanced architectures and unique technologies to sustain its…
---
From insideHPC
Today Intel and the Jülich Supercomputing Centre together with ParTec and Dell today announced plans to develop and deploy a next-generation modular supercomputing system. Leveraging the experience and results gained in the EU…
---
From insideHPC
Rich Brueckner from insideHPC presented this talk at the Switzerland HPC Conferene. "While High Performance Computing has gone through dramatic changes since Seymour Cray created the supercomputer industry in the 1970's, misnomers…
---
From The Eponymous Pickle
Yes, to the extent that it will improve all management.  The way many decades of digital methods have improved the process of management.  Making it faster, better, cheaper.  More based on data and results.    'Bad management'…
---
From The Eponymous Pickle
In the Gartner Blog.   Towards more AI intervention to drive user experience.

The Customer Experience of the Future   by Jessica Ekholm
Greater competition and growing user power have eroded traditional product- and service-based…
---
From The Eponymous Pickle
Nathan Yau  in FlowingData points to some teachers of information visualization banning the phrase 'exploratory data analysis' in dataviz applications.   As pointing to purpose-less interaction with your data.  Well maybe asExploratory…
---
From Schneier on Security
There has been a flurry of research into using the various sensors on your phone to steal data in surprising ways. Here's another: using the phone's ambient light sensor to detect what's on the screen. It's a proof of concept…
---
From Putting People First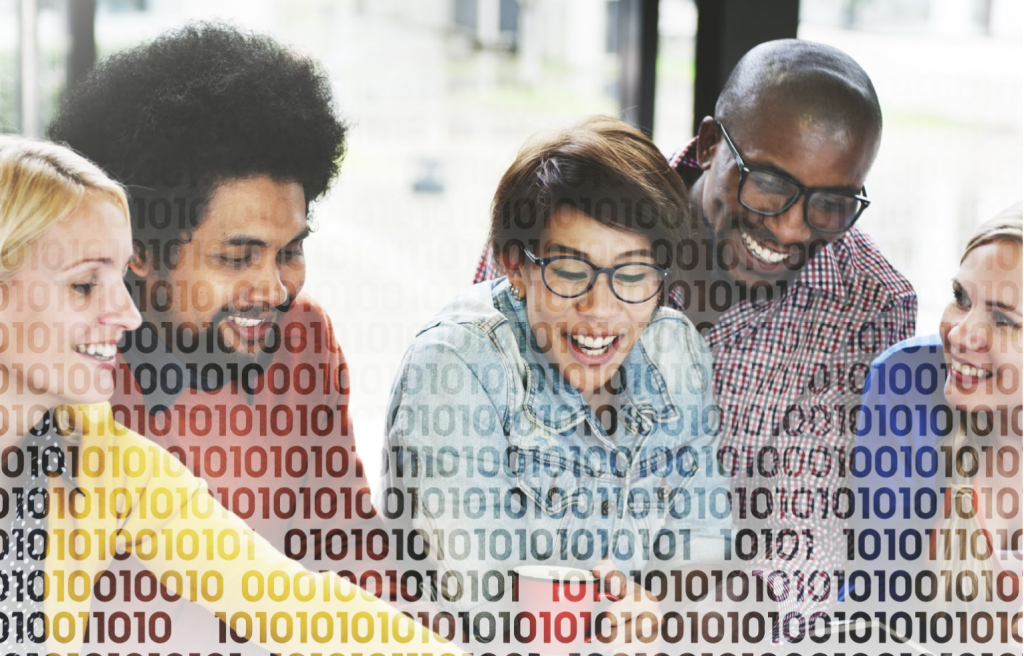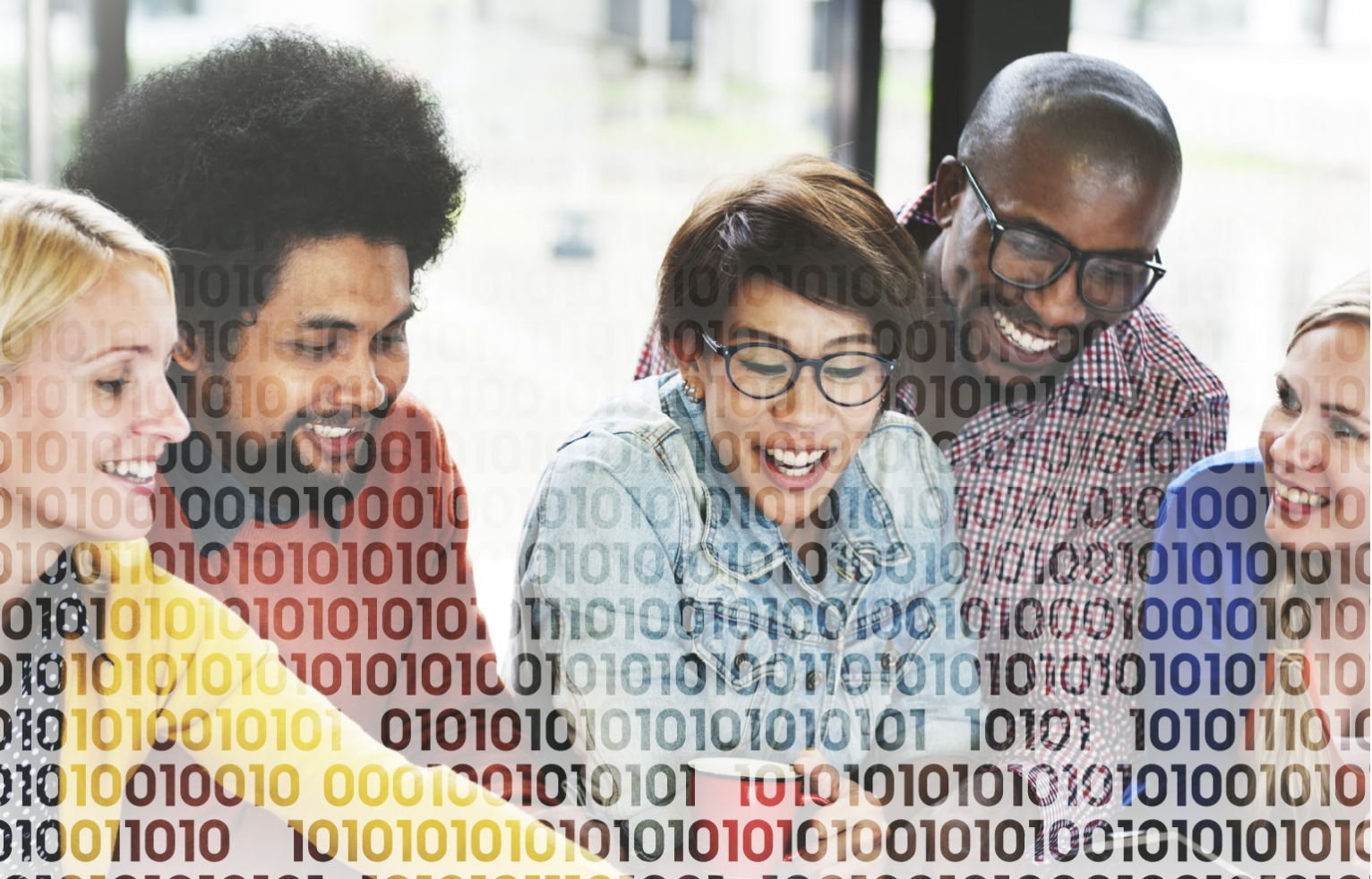 Quantitative Ethnography David Williamson Shaffer Boswell Press Available April 2017 > Download Introduction > Watch video presentation This is a book about understanding why, in the digital age, the old distinctions between …
---
From The Eponymous Pickle
Amazon is 'doubling down' on the Echo ecosystem

Amazon's future includes Alexa, AI and AWS.  by Jessica Conditt ....

Amazon is off to a profitable start in 2017. The company's first-quarter sales jumped 23 percent to $35.7 billion…
---
From The Eponymous Pickle
Now there are also   Virtual Dash Buttons, software shortcuts that work the same as physical buttons, can work on devices like tablets and phones.   Allow for quick replenishment decisions, wherever you may be.  Another example…
---
From The Eponymous Pickle
Let the competition begin for assistance.  Taking a close look at the architecture.   Rumors of similar capabilities from Apple/Siri  are also emerging.

The Google Assistant SDK will let you run the Assistant on anything
Build
By…