The blog archive provides access to past blog postings from Communications of the ACM and other sources by date.
November 2017
---
From Schneier on Security
Falsely labeled squid snacks were seized in Cambodia. I don't know what food product it really was. As usual, you can also use this squid post to talk about the security stories in the news that I haven't covered. Read my blog…
---
From The Eponymous Pickle
The Big Stores that Track your every Online Move
Holiday shopping with Big Brother is always a bummer.
By Violet Blue, @violetblue in Engadget

A study by Princeton researchers came to light earlier this month, revealing that over…
---
From insideHPC
Today Excelero announced that SciNet, Canada's largest supercomputer center, has deployed Excelero's NVMesh server SAN for the highly efficient, cost-effective storage behind a new supercomputer at the University of Toronto. …
---
From insideHPC
In this video from SC17 in Denver, Steve Branton from Asetek describes the company's wide array of liquid cooling solutions for HPC. At the Asetek booth, the company displayed liquid cooling from recently announced OEMs and channel…
---
From insideHPC
Last week at SC17, Univa announced its Univa Grid Engine distributed resource management system is powering the Wellcome Centre for Human Genetics' (WHG) high performance computing environment. WHG is a research institute within…
---
From insideHPC
In this video from the Altair Tiki Bar at SC17, Bill Nitzberg describes the company's open sources solutions for HPC system management. "PBS Professional automates job scheduling, management, monitoring and reporting, and is …
---
From The Eponymous Pickle
Building Branded Voice Experiences  In Adage.

In 2017, more than 24.5 million voice-based devices will be sKnow   By Dan Cripe.  In Adage.
hipped to consumers -- effectively quadrupling from just 6.5 million in 2016. And as adoption…
---
From The Eponymous Pickle
 Good, long read about the recent history of retailing, the introduction of the Internet and Amazon and how retailers are looking to react.   Good examples and analyses.

The Future Of Retail In The Age Of Amazon

As Jeff Bezos's…
---
From The Eponymous Pickle
in Nikkei Asian Review
Nippon Telegraph and Telephone (NTT) announced that next week it will make a prototype quantum computer freely available for public use over the Internet, marking Japan's…
---
From The Eponymous Pickle
Airbus is ready to test its self-flying taxi
Vahana will take to the skies of Oregon soon.

Swapna Krishna, @skrishna

We've covered Airbus's Vahana project, which is the aeronautical company's endeavor to build a self-flying taxi…
---
From Schneier on Security
Mozilla reviews the privacy practices of Internet-connected toys, home accessories, exercise equipment, and more....
---
From insideHPC
In this special guest feature from Scientific Computing World, David Yip, HPC and Storage Business Development at OCF, provides his take on the place of GPU technology in HPC. "Using GPUs in the HPC datacenter in place of CPUs…
---
From insideHPC
Green Revolution Cooling has announced plans to deliver a custom GPU-based cluster to the Texas Advanced Computing Center (TACC). Our goal is to make HPC more affordable. Offering lower cost, energy dense servers that take full…
---
From The Eponymous Pickle
In Knowledge@Wharton:

Why AI Is Tipping the Scales in the Development of Self-driving Cars

When people think of self-driving cars, the image that usually comes to mind is a fully autonomous vehicle with no human drivers involved…
---
From insideHPC
In this video, Geoff Lyon from CoolIT Systems describes the company's innovative liquid-cooling solutions for HPC. "Liquid cooling in the data center continues to grow in adoption and delivers more compelling ROIs. Our collaboration…
---
From The Noisy Channel
Thanks. If you're interested in this area, I suggest you read the series of posts I've been writing at queryunderstanding.com. Those do include more references, and I'm thinking of expanding on them to write a book.
---
From insideHPC
Last week at SC17, ThinkParQ announced immediate availability of the BeeGFS version 7.0 release candidate. While previous versions of BeeGFS are already running on systems of all kinds and sizes around the globe (including burst…
---
From insideHPC
"Traditional methods of moving data are expensive and very time-consuming. These processes often negate the value-add that the cloud offers. Moving all of your data to the cloud is not necessary in order to use cloud compute …
---
From insideHPC
"InfiniBand being the preferred interconnect for new HPC systems shows the increasing demand for the performance it can deliver. Its place at #1 and #4 are excellent examples of that performance," said Bill Lee, IBTA Marketing…
---
From The Eponymous Pickle
Amazon continues to redesign how and where you can utilize their Dash Button idea for product order and reorder.   The idea came up years ago when we talked the importance of making re-order as easy and transparent as possible…
---
From insideHPC
"Are you operating a small to medium sized HPC Center? Interested in how others are managing their resources with open source tools and low risk/low overhead hardware? Questions about academic service centers and cost recovery…
---
From Schneier on Security
The security researchers at Princeton are posting You may know that most websites have third-party analytics scripts that record which pages you visit and the searches you make. But lately, more and more sites use "session replay"…
---
From The Eponymous Pickle
Work by a former colleague. 

Skillz Launches World's Largest Multi-App Chat Technology  in PRNews:

2,500+ Apps on Skillz Will Now Connect 12 Million Users Through Chat

SAN FRANCISCO, Nov. 21, 2017 /PRNewswire/ -- Skillz, the worldwide…
---
From The Eponymous Pickle
The phrase 'asking efficient questions' struck me in this piece.  Is all conversation linked to this concept in some way?  And does this example of a simple game show how a chatbot can be designed  to reach a goal?     We thought…
---
From Computer Science Teachers Association
If you're reading this, it means that you are a dedicated teacher who cares about CS education.  You might not think about policy very much, but it can have a big impact in broadening participation in CS in your state.  HereContinue…
---
From Putting People First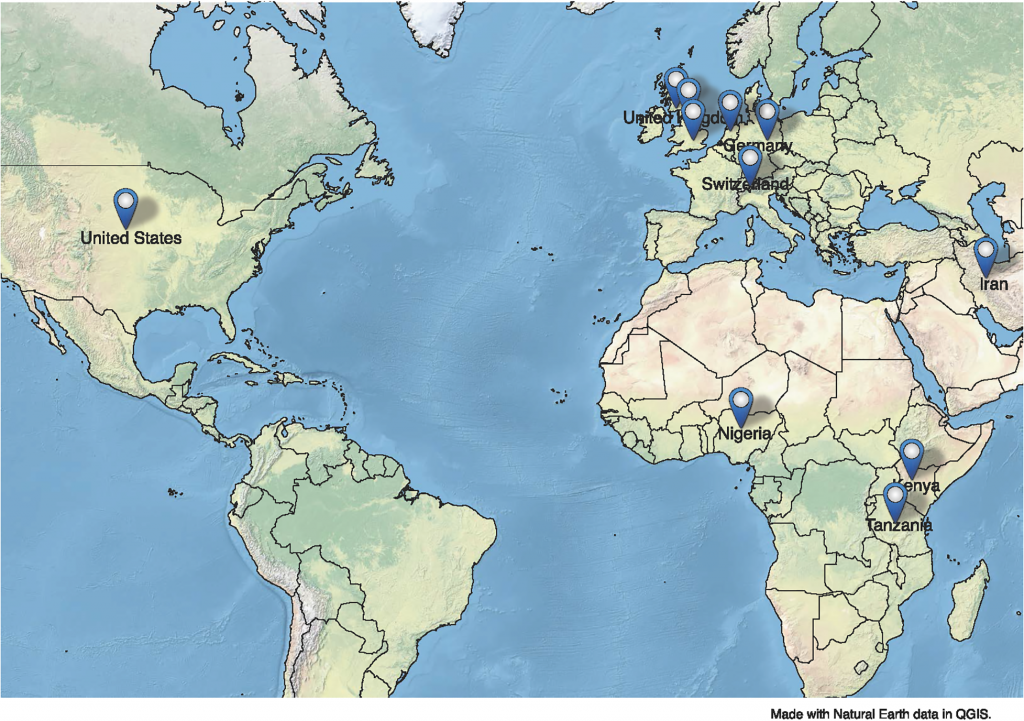 Human-centred design in global health: A scoping review of applications and contexts By Alessandra N. Bazzano (1), Jane Martin (2), Elaine Hicks (3), Maille Faughnan (1), and Laura Murphy (1) PLoS ONE12(11): e0186744. Published…
---
From Putting People First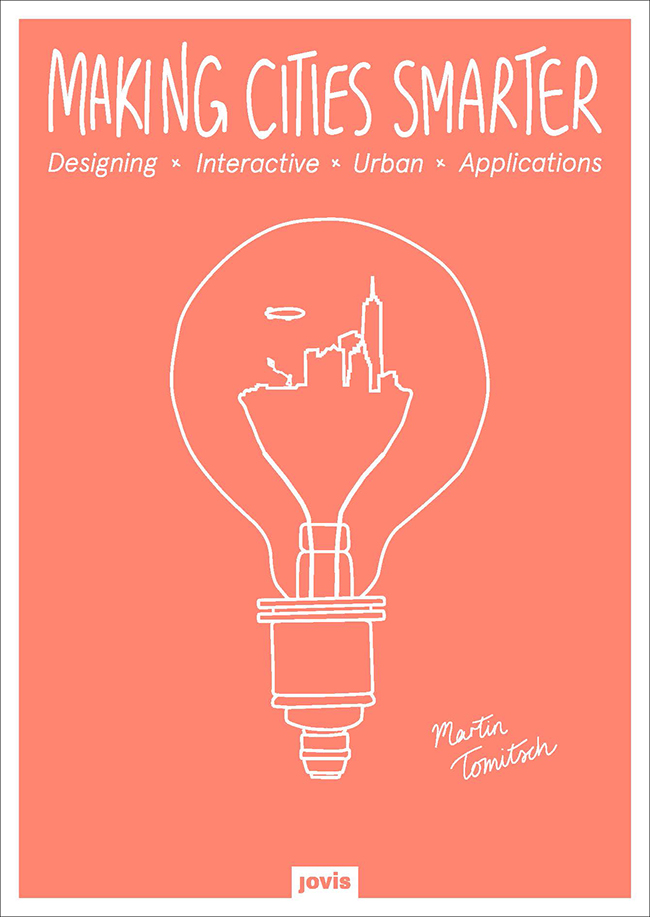 Making Cities Smarter – Designing Interactive Urban Applications by Martin Tomitsch Jovis Publishers March 2018, 208 pages Abstract More than half of the world's population is now living in cities, and this number is predicted…
---
From The Computing Community Consortium Blog
Check out the following updates from Data Science at the National Institutes of Health (NIH). Important this week: Big Data Science with the BD2K-LINCS Data Coordination and Integration Center – MOOC on Coursera. November 27,…
---
From The Eponymous Pickle
Teaching Robots in Virtual Reality.

AI Startup Embodied Intelligence Wants Robots to Learn From Humans in Virtual Reality

By Evan Ackerman In IEEE Spectrum

" ... We are building technology that enables existing robot hardware to…
---
From The Eponymous Pickle
A surprise to me,  interesting details in the article.  Will be taking a look on our smart home Amazon Show.

YouTube is back on Amazon's Echo Show
Along with added support for Vimeo and Dailymotion

by Chaim Gartenberg @cgartenberg…