The blog archive provides access to past blog postings from Communications of the ACM and other sources by date.
July 2019
---
From The Eponymous Pickle
Have followed RPA since it emerged, as a way to install logic in process to efficiently automate in-context tasks.   Should be used in combination with AI and Big Data analytics to transparently improve process.  Not sure if

Gartner…
---
From The Eponymous Pickle
An outline of Yann LeCuns recent talk.    See the LeCun tag below for links to talk and slides.

The AI technique that could imbue machines with the ability to reason
Yann LeCun, Facebook's chief AI scientist, believes unsupervised…
---
From The Eponymous Pickle
Followed arch-rival Unilever for many years, always impressed by their tech expertise.  We did some similar things, creating an experimental supply chain that could be tested via crowd sourced management (ask me for a paper copy…
---
From The Computing Community Consortium Blog
The following great innovative idea is from Ouri Wolfson, the Richard and Loan Hill Professor of Computer Science at the University of Illinois at Chicago, and an Affiliate Professor in the Department of Computer Science at the…
---
From insideHPC
Over at the SC19 blog, Christine Baissac-Hayden writes that seven candidates have been chosen for Women in IT Networking at SC program. "Since 2015, the Women in IT Networking at SC (WINS) program has supported talented early…
---
From The Eponymous Pickle
Its ultimately a concierge type problem.   How do we determine the best augmenting skill?    Specified need, context, technical ability,  past interactions .... Lots can be at play.  Ultimately a component of all intelligent

Rank…
---
From insideHPC
A new paper from IIT Hyderabad in India surveys applications and architectural-optimizations of Micron's Automata Processor. Now accepted in the Journal of Systems Architecture, the survey by Sparsh Mittal reviews nearly 60 papers…
---
From The Eponymous Pickle
Could this mean we will see many more drones in the sky, now more safely managed and directed to tasks?    Informative site:

Empowering everyone to safely access the sky.

Flying is complex. Through automation and data, our OpenSky…
---
From The Eponymous Pickle
We tested iris based identification.  Here another biometric approach I had not seen, which claims better accuracy:

DeepEyedentification: identifying people based on micro eye movements   by Ingrid Fadelli  in TechExplore

Past

…
---
From insideHPC
In this video from ISC 2019, Marc Lehrer from GigaIO describes the company's innovative HPC interconnect technology based on PCIe Gen 4. "For your most demanding workloads, you want time to solution. The GigaIO hyper-performance…
---
From insideHPC
SDSC has been awarded a five-year grant from the NSF valued at $10 million to deploy Expanse, a new supercomputer designed to advance research that is increasingly dependent upon heterogeneous and distributed resources. "As a…
---
From Putting People First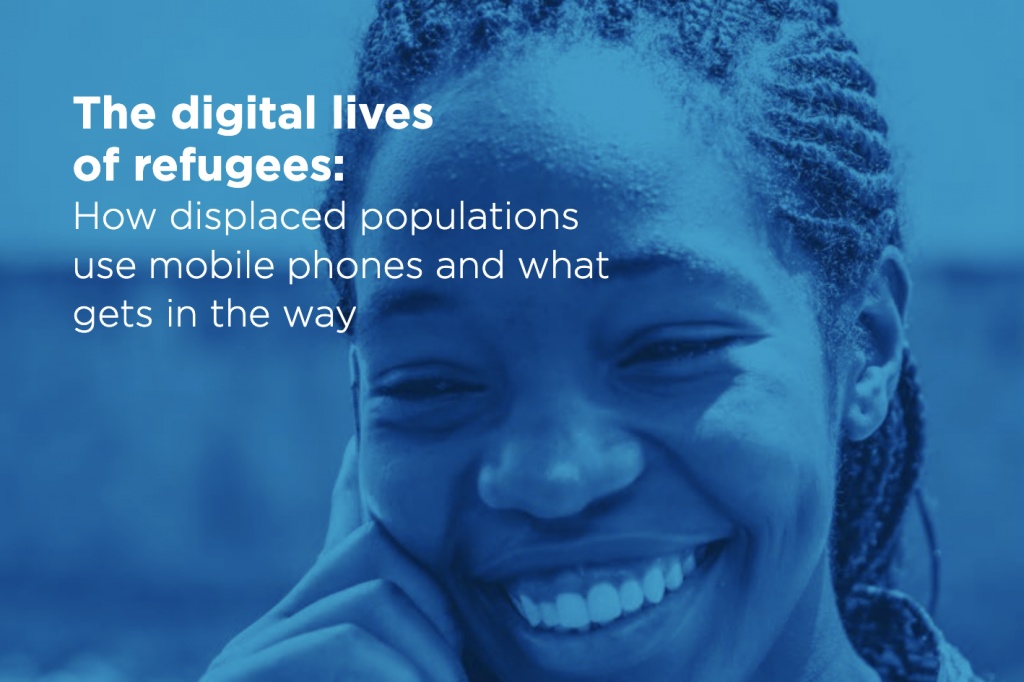 There is growing recognition among donors and humanitarian organisations that mobile technology and mobile network operators (MNOs) have an important role to play in the delivery of dignified aid. This includes providing digital…
---
From Gödel's Lost Letter and P=NP
Some formative books in mathematics and computing theory LSE source: "Calculus on Clay?" Norman Biggs is the author of the wonderful book Algebraic Graph Theory. Both Ken and I read it long ago, and both of us have it out now…
---
From Computational Complexity


(I will post the solution to the problem in the last blog later in the week---probably Thursday. Meanwhile, enjoy these thoughts from Samir Khuller on the TCS Women 2019 meeting.)



Guest Post by Samir Khuller:



Am I even allowed…
---
From The Eponymous Pickle
I mentioned this talk just recently.  Here are the links to slides and talk.

The Power and Limits Of Deep Learning
ACM TechTalk
2019-07-11

Yann LeCun
New York University
Facebook AI Research
http://yann.lecun.com

Talk:   https://event…
---
From Schneier on Security
The Zoom conferencing app has a vulnerability that allows someone to remotely take over the computer's camera. It's a bad vulnerability, made worse by the fact that it remains even if you uninstall the Zoom app: This vulnerability…
---
From The Computing Community Consortium Blog
CCC Council member Ben Zorn provided contributions to this post. Recently, the Computing Community Consortium (CCC) released a new industry report called the Evolving Academia/Industry Relations in Computing Research, which was…
---
From The Eponymous Pickle
What to do when there are too many, but precisely specified choices.  And a way to evaluate them.    This has some interesting possibilities.

Automated system generates robotic parts for novel tasks
When designing actuators involves…
---
From insideHPC
Last week, Data Vortex Technologies hosted the Texas Women in HPC (TXWHPC) PechaKucha Summer Mixer at their Austin headquarters. A wide selection of topics was presented, ranging from quantum entanglement to the analysis of novels…
---
From The Eponymous Pickle
Meaning chips that are closer in structure to neural networks, which themselves are just considerable simplifications of networks of biological neurons.   The result is being able to do such neural computation, key to deep learning…
---
From insideHPC
At the DARPA ERI summit this week, Intel Labs director Rich Uhlig unveiled "Pohoiki Beach" – a 64-Loihi Chip Neuromorphic system capable of simulating eight million neurons. Now available to the broader research community, the…
---
From insideHPC
Alex Bouzari gave this talk at the DDN User Group meeting at ISC 2019. "In this rapidly changing landscape of HPC, DDN brings fresh innovation with the stability and support experience you need. Stay in front of your challenges…
---
From insideHPC
The European Commission is planning to tackle the challenges of big data processing with the Evolve Project as part of the Horizon 2020 Research and Innovation program. Evolve aims to take concrete steps in bringing the big data…
---
From The Eponymous Pickle
Creativity via AI always an interest.  Certainly creativity can be augmented by AI.   But any augmentation has the ability to replace.

Agencies' creative perspective, the very currency of the business, is at risk and can onlyForrester…
---
From insideHPC
Artificial Intelligence (AI) is rapidly becoming an essential business and research tool, providing valuable new insights into corporate data and delivering those insights with high velocity and accuracy. While these AI capabilities…
---
From The Eponymous Pickle
We explored this early on with image tagging in the enterprise.   And while we have developed lots of specific usage cases, nothing as broadly usable as we wanted.

The data that trains AI increasingly calls into question AI
After…
---
From The Eponymous Pickle
Another privacy play of interest, have been exploring the intricacies and implications of several recently.   Here adding metadata tags that indicate allowed uses and compliance rules.

Putting Data Privacy in the Hands of Users…
---
From The Eponymous Pickle
Surprising application in place and an indication of multiple algorithms in parallel.

At Zappos, Algorithms Teach Themselves 
The Wall Street Journal  (with paywall)
Jared Council

Online shoe and clothing retailer Zappos sees promise…
---
From [email protected]
Lazy developers stick to the project scope while forcing the project team to understand and fix their own code and issues.
---
From The Eponymous Pickle
Have long looked for games that were serious enough, and fun enough.   Here at least the data is serious enough.  But how do we connect very different goals?  Perhaps in the creative space.

Google Maps adds a city-themed 'Snake'…