The blog archive provides access to past blog postings from Communications of the ACM and other sources by date.
January 2017
---
From insideHPC
"As a bridge to that future, this two-week program fills many gaps that exist in the training computational scientists typically receive through formal education or shorter courses. The 2017 ATPESC program will be held at a new…
---
From The Eponymous Pickle
The autonomy of such drones and drone swarms indicates an unprecedented depth of decision making driven by AI.  Implications are very broad.

Pentagon successfully tests micro-drone swarm  In mPhys: 
The Pentagon may soon be unleashing…
---
From Schneier on Security
President Obama has changed the rules regarding raw intelligence, allowing the NSA to share raw data with the US's other 16 intelligence agencies. The new rules significantly relax longstanding limits on what the N.S.A. may do…
---
From The Eponymous Pickle
Have worked with many TA's myself, so this is interesting.  It also relates to chatbots too, lessons to are to be learned here.   As in all tests of this type I wonder about the difference between providing value to someone versus…
---
From Computational Complexity
The first Women in Computational Topology WinCompTop workshop was held in August at the Institute for Mathematics and its Applications (IMA) in Minneapolis, MN.  In total, 27 women participated, ranging from undergraduates to…
---
From insideHPC
"Bridges' new nodes add large-memory and GPU resources that enable researchers who have never used high-performance computing to easily scale their applications to tackle much larger analyses," says Nick Nystrom, principal investigator…
---
From The Eponymous Pickle
The well known ACM professional society issued a statement about algorithmic transparency and accountability today.  I have been a member and participant for many years.   Algorithms have been part of computing forever, but only…
---
From insideHPC
"The DS8880 All-Flash family is targeted at users that have experienced poor storage performance due to latency, low server utilization, high energy consumption, low system availability and high operating costs. These same users…
---
From insideHPC
"Just as a software ecosystem helped to create the immense computing industry that exists today, building a quantum computing industry will require software accessible to the developer community," said Bo Ewald, president, D-Wave…
---
From insideHPC
While HPC developers worry about squeezing out the ultimate performance while running an application on dedicated cores, Intel TBB tackles a problem that HPC users never worry about: How can you make parallelism work well when…
---
From The Computing Community Consortium Blog
The White House has released the list awardees of the Presidential Early Career Awards for Scientists and Engineers (PECASE). The PECASE awards were established by President Clinton in 1996 and are coordinated by the Office of…
---
From insideHPC
Today Cray announced the appointment of Stathis Papaefstathiou to the position of senior vice president of research and development. Papaefstathiou will be responsible for leading the software and hardware engineering efforts…
---
From insideHPC
"With three primary network technology options widely available, each with advantages and disadvantages in specific workload scenarios, the choice of solution partner that can deliver the full range of choices together with the…
---
From The Eponymous Pickle
The open question is, how well will people accept non human online interaction?    Bots can be novel, but that is not enough.  Bottom line, they need to provide a faster and more accurate interaction than talking to a human or…
---
From The Eponymous Pickle
National Instruments industrial IoT lab unites rivals

Cisco, HPE, Intel and others help sponsor the lab to show enterprises that IoT systems can work    By Stephen Lawson  

There are many companies vying to build the industrial…
---
From Schneier on Security
New paper: "A Simple Power Analysis Attack on the Twofish Key Schedule." This shouldn't be a surprise; these attacks are devastating if you don't take steps to mitigate them. The general issue is if an attacker has physical control…
---
From Putting People First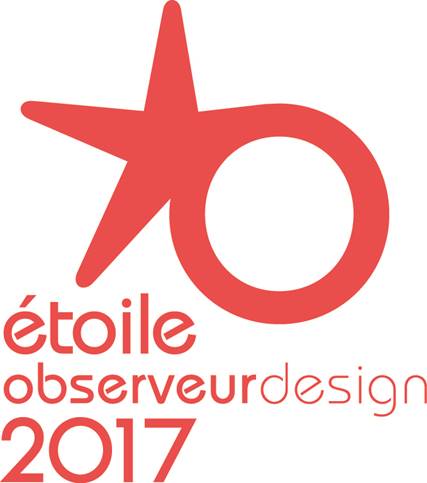 Following the 2016 Smart Innovation Award at "FIMBACTE Trophées du Cadre de vie", the CITYOPT project has once again been recognized, this time in the prestigious French design competition: "Observeur du Design 2017", in the …
---
From insideHPC
Each year the OpenFabrics Alliance (OFA) hosts an annual workshop devoted to advancing the state of the art in networking. "One secret to the enduring success of the workshop is the OFA's emphasis on hosting an interactive, community…
---
From The Eponymous Pickle
I had mentioned Digimarc and their advanced product marking technologies, recently in a post.   They will be present at the upcoming 2017 NRF show on January 15-17 in NYC.   Here is an invite and more information about their…
---
From Phys.org Technology News
Cheery robots may give people the creeps and serious robots may actually ease anxiety depending on how users perceive the robot''s role in their lives, according to an international team of researchers.
---
From insideHPC
In this video, Jonathan Allen from LLNL describes how Lawrence Livermore's supercomputers are playing a crucial role in advancing cancer research and treatment. "A historic partnership between the Department of Energy (DOE) and…
---
From Phys.org Technology News
This year's North American International Auto Show reflects an industry that's flush with cash but uncertain about the future.
---
From insideHPC
Oak Ridge National Laboratory reports that its team of experts are playing leading roles in the recently established DOE's Exascale Computing Project (ECP), a multi-lab initiative responsible for developing the strategy, aligning…
---
From insideHPC
"The PRACE Summer of HPC is an outreach and training program that offers summer placements at top High Performance Computing centers across Europe to late-stage undergraduates and early-stage postgraduate students. Up to twenty…
---
From The Computing Community Consortium Blog
The next WATCH talk, called Security Challenges in the Landscape of Emerging Digital Financial Services is Thursday, January 19th, from Noon-1pm EST. The presenter is Patrick Traynor is the John and Mary Lou Dasburg Preeminent…
---
From insideHPC
"For many urban questions, however, new data sources will be required with greater spatial and/or temporal resolution, driving innovation in the use of sensors in mobile devices as well as embedding intelligent sensing infrastructure…
---
From The Eponymous Pickle
This starts with the basics of neural networks, which I find very useful.    Good straightforward overview of the topic.   Also addresses the kinds of learning and memory involved.  This will be crucial in the longer term to

Introduction…
---
From Blog@Ubiquity
Data analytics is the new buzz phrase these days. Public service agencies all over the world are looking at data in order to optimize service delivery, as well as help people manage their consumption of resources like electricity…
---
From The Eponymous Pickle
I brought this book up some time ago.    And as I read it am struck by how essential is is to understand cause and effect when working with data, analytics, machine learning and assistant services.  This is MORE important than…
---
From The Eponymous Pickle
Want to know what it takes to develop new services for systems like the assistants Amazon Echo and Google Home? Came upon this largely non technical and simplified set of posts that address the approach for the just released …