The blog archive provides access to past blog postings from Communications of the ACM and other sources by date.
January 2017
---
From The Eponymous Pickle
Service Science Innovation:  Wanted to remind people of this resource, it has recently been updated.   I have contributed with some of the work we did in enterprise.  Feel free to dive in and contribute if you like.  This isLocation…
---
From The Eponymous Pickle
By folding fractals into 3-D objects, a mathematical duo hopes to gain new insight into simple equations. .... " 
The only direct application I ever saw of fractals…
---
From insideHPC
In this visualization, ocean temperatures and salinity are tracked over the course of a year. Based on data from global climate models, these visualizations aid our understanding of the physical processes that create the Earth's…
---
From insideHPC
Registration is now open for the 2017 Rice Oil & Gas HPC Conference. The event takes place March 15-16 in Houston, Texas. "Join us for the 10th anniversary of the Rice Oil & Gas HPC Conference. OG HPC is the premier meeting place…
---
From The Eponymous Pickle
Recently received, quite interesting. 75 pages based on Macy's data.
From the Platt Research Institute.

The new PRI Working Paper, Quantifiable Benefits and Analytical Applications of RFID Data, analyzes historical data provided…
---
From The Eponymous Pickle
In the HBR.    For now the humans are clearly still in the loop. we can learn from some areas, like autopilots or process control here.    Helping them effectively be in the loop is part of our near term task.    It means integrating…
---
From The Eponymous Pickle
A new kind of speaker, Jam Voice,  it's based on the Alexa engine, but it won't listen.    Another cheaper solution in the space.   How different than that, don't know.  In theVerge.

---
From Putting People First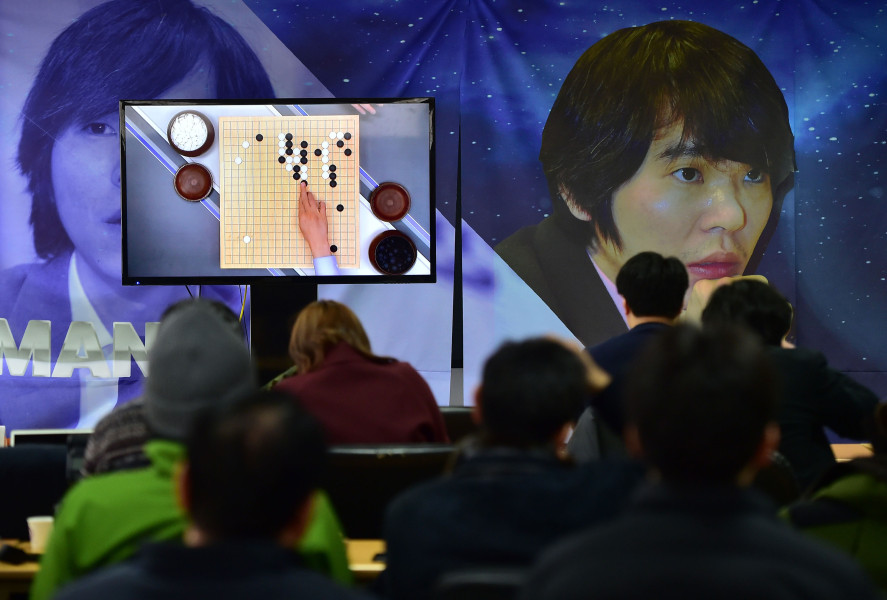 It's rare for a data scientist to be so reflective and critical on the limitations (and therefore the real opportunities) of their discipline, as Katherine Bailey has managed in a short article on Techcrunch. Recent issues around…
---
From The Eponymous Pickle
Considerably premature.

Give Robots 'Personhood' Status, EU Committee Argues   
by The Guardian  in the CACM.

The European parliament has urged the drafting of a set of regulations to govern the use and creation of robots and artificial…
---
From insideHPC
"The University of Colorado, Boulder supports researchers' large-scale computational needs with their newly optimized high performance computing system, Summit. Summit is designed with advanced computation, network, and storage…
---
From insideHPC
Bennett Aerospace has an opening for a highly motivated Research Scientist and Computational Chemist for the Army Corps of Engineers (USACE), Engineer Research and Development Center (ERDC), Environmental Laboratory (EL), Environmental…
---
From The Eponymous Pickle
The broader issues of how we automate is important.  As methods like AI start to be inserted into the business process, clear choices will have to be explored, made and continually monitored and improved.  A good article in McKinsey…
---
From Putting People First
During the futurist panel at the 2017 Automotive News World Congress, Rachel Nguyen, executive director of Nissan's Future Lab, said understanding what the consumer wants will help brands define their experience. One method Nissan…
---
From The Eponymous Pickle
An excellent list and pointers to introductory articles on over forty data science techniques.  Have mentioned these before, worth the repeat.  By Vincent Granville.  The practitioner should know the basics of many of these.

…
---
From U.S. Public Policy Committee of the ACM
Recognizing the ubiquity of algorithms in our daily lives, as well as their far-reaching impact, the ACM US Public Policy Council issued a "Statement on Algorithmic Transparency and Accountability," containing a list of seven…
---
From Schneier on Security
This article discusses a giant squid attack on a schooner off the coast of Sri Lanka in 1874. As usual, you can also use this squid post to talk about the security stories in the news that I haven't covered....
---
From Schneier on Security
Imagine that you are someone in the CIA, concerned about the future of America. You have this Russian dossier on Donald Trump, which you have some evidence might be true. The smartest thing you can do is to leak it to the public…
---
From The Eponymous Pickle
 Maybe it won't be the 'brain', but will it be the voice of the IOT,  and through the IOT to many kinds of goods and services?   I would still bet on Google or others sculpting the brain,  but Amazon is leading the pack on voice…
---
From insideHPC
In this video, researchers at NASA Ames explore the aerodynamics of a popular example of a small, battery-powered drone, a modified DJI Phantom 3 quadcopter. "The Phantom relies on four whirring rotors to generate enough thrust…
---
From insideHPC
In this AI Podcast, Lynn Richards, president and CEO of the Congress for New Urbanism and Charles Marohn, president and co-founder of Strong Towns, describe how AI will reshape our cities. "AI will do much more than automate …
---
From insideHPC
"STFC Hartree Centre needed a powerful, flexible server system that could drive research in energy efficiency as well as economic impact for its clients. By extending its System x platform with NeXtScale System, Hartree Centre…
---
From The Eponymous Pickle
Had not realized that Harvard was working on this.  Potential medical applications at least.   In the CACM:   " ... Harvard University's Self-Organizing Systems Research group has developed a "large-scale robot collective" that…
---
From insideHPC
"Intel recently announced the first product release of its High Performance Python distribution powered by Anaconda. The product provides a prebuilt easy-to-install Intel Architecture (IA) optimized Python for numerical and scientific…
---
From The Eponymous Pickle
A question many of us have been thinking about.    In Knowledge@Wharton, a good economic oriented view of the direction.    Innovation: When Will Electric Cars Go Mainstream?


---
From Phys.org Technology News
On Tuesday, the University of Virginia's Miller Center released the eighth volume in its far-reaching First Year Project, an ongoing initiative to provide nonpartisan, history-based insight into major issues facing the next president…
---
From The Eponymous Pickle
Informs January-February 2017 Analytics Magazine
An issue with emphasis on the IoT and its evolution.  Such as
on related business opportunities
.
---
From The Eponymous Pickle
Good early introductory and pictorial piece on the interaction of sensors and sensing for the Internet of things.  Pointers to more resources.
---
From Schneier on Security
Interesting research: Sebastian Hellmeier, "The Dictator's Digital Toolkit: Explaining Variation in Internet Filtering in Authoritarian Regimes," Politics & Policy, 2016 (full paper is behind a paywall): Abstract: Following its…
---
From XRDS
Before we begin, let us talk about how Mike (a fictional character) spends a typical morning. Mike begins his day by searching for breakfast recipes on Google Now (https://en.wikipedia.org/wiki/Google_Now). After a filling breakfast…
---
From The Eponymous Pickle
Nice example of a use of deep learning.

 Pinterest uses deep learning AI for better pin recommendations By Eric David

Pinterest Inc. revealed today that its Related Pins feature will now be powered by deep learning neural networks…