The blog archive provides access to past blog postings from Communications of the ACM and other sources by date.
January 2017
---
From Putting People First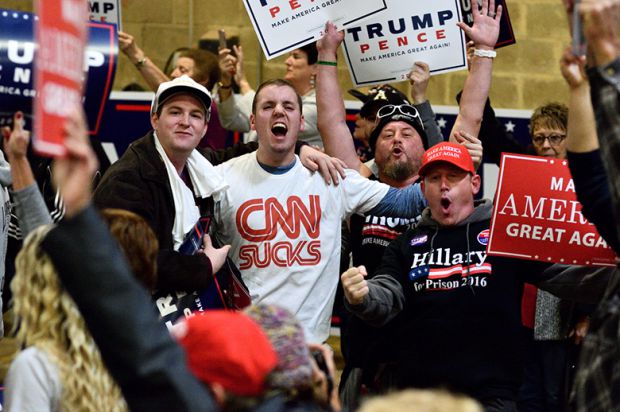 Social science has become increasingly beholden to analysis derived from big data: large numerical sets analysed computationally, write Pamela Prickett and Elaine Howard Ecklund of Rice University. This, they say, "has brought…
---
From The Eponymous Pickle
Note the use of personality profiles.  How accurately can this be done?
Can AI resolve customer service disputes?
by Matthew Stern  

A phone call with a customer service (CS) representative can devolve into a nightmare for any…
---
From Schneier on Security
There's research in using a heartbeat as a biometric password. No details in the article. My guess is that there isn't nearly enough entropy in the reproducible biometric, but I might be surprised. The article's suggestion to…
---
From Putting People First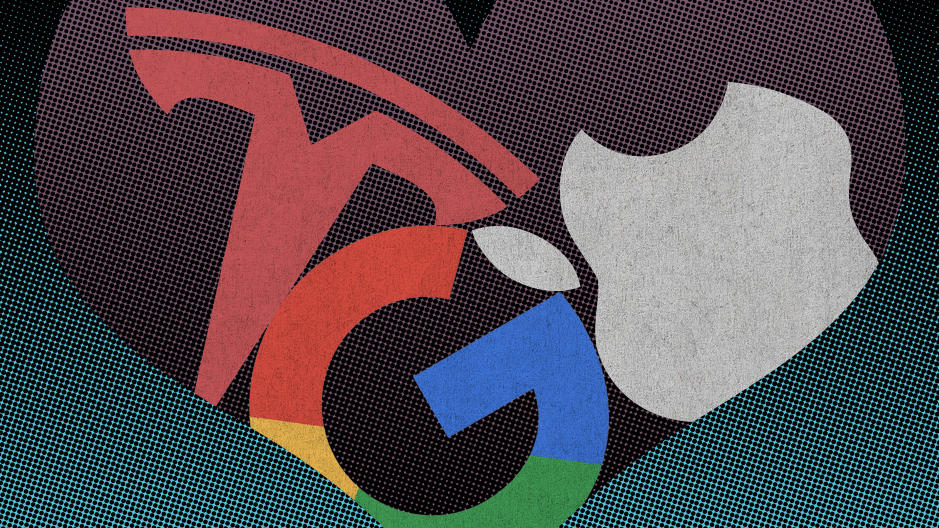 Don Norman is a technological optimist. The author of The Design of Everyday Things and head of UC San Diego's Design Lab believes that artificial intelligence might only take the worst parts of our jobs, and when it gets smart…
---
From Putting People First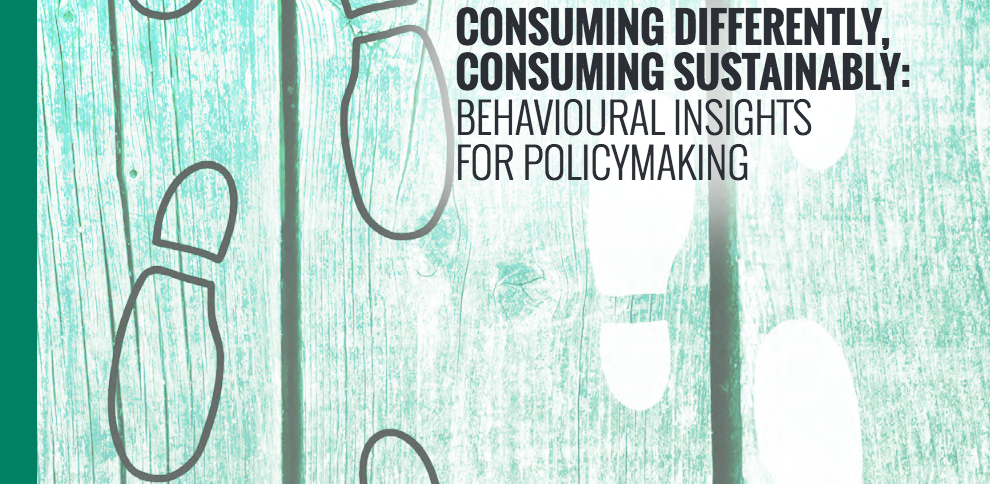 The objective of this report, published by the United Nations Environment Programme (UNEP) is to shed light on opportunities to strengthen the effectiveness of policies for sustainable consumption in both developed and developing…
---
From Putting People First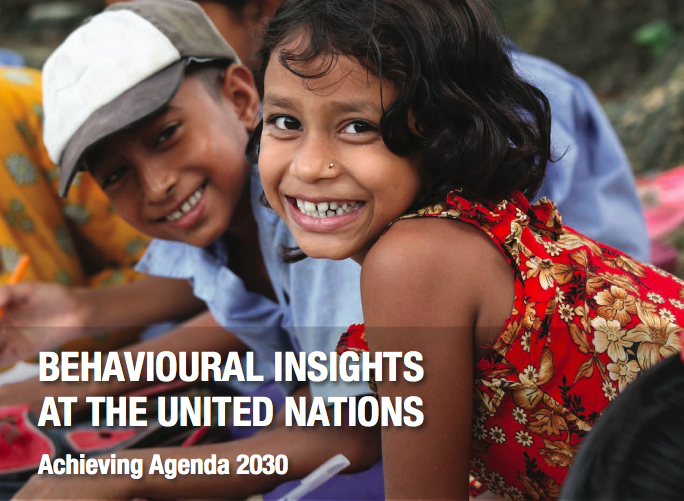 In 2016, the UNDP Innovation Facility collaborated with the newly engaged UN Behavioural Science Advisor to work on behaviorally-informed design with 8 UNDP Country Offices in all 5 regions: Bangladesh, Cameroon, China, Ecuador…
---
From Putting People First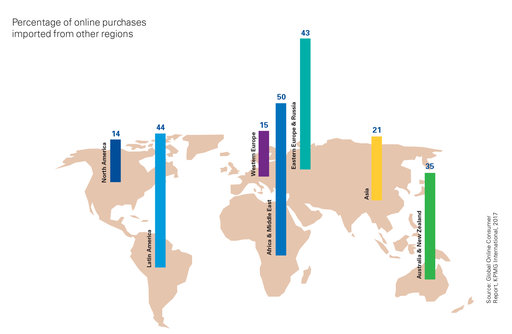 During 2016, KPMG conducted an international study on consumer behaviors and preferences related to online shopping. The research was largely based on an online survey of 18,430 consumers living in more than 50 countries. The…
---
From Gödel's Lost Letter and P=NP
Impetus to study a new reducibility relation See Mike's other projects too Michael Wehar has just earned his PhD degree in near-record time in my department. He has posted the final version of his dissertation titled On the Complexity…
---
From Schneier on Security
Really interesting investigative story....
---
From The Eponymous Pickle
Have been in particular following their assistant and chatbot work, impressive so far.    Further indications that work is ongoing in augmented reality.  In Technology Review:

In 2017, China Is Doubling Down on AI
The country's…
---
From The Eponymous Pickle
Good, non technical overview of blockchain in Knowledge@Wharton.  Very nontechnical piece that is worth reading.  Aims to address the question: " ...   Is Blockchain the Next Great Hope — or Hype? .... ".   Largely lands on the…
---
From The Computing Community Consortium Blog
The Networking and Information Technology Research and Development (NITRD) program, an interagency Federal coordinating group, recently posted a draft of the Smart Cities and Communities Federal Strategic Plan for public comment…
---
From insideHPC
"We are excited to have the benefit of Dr. Taufer's leadership for SC19," says John West, director of strategic initiatives at the Texas Advanced Computing Center and chair of the SC Steering Committee. "This conference has a…
---
From insideHPC
"Delivering optimized technology capabilities to different communities is key to a successful public cloud offering", said Nimbix Chief Technology Officer Leo Reiter. "With this unified approach, Nimbix delivers discrete product…
---
From The Eponymous Pickle
Have not mentioned it very often, but Connect + Develop is P&G's Open innovation capability.  I get its flyers presenting specific innovation opportunities.  See the latest flyer here.

" ... Below is another Connect + Develop

As…
---
From insideHPC
Taking place in Stockholm from 23-25 January, the 12th HiPEAC conference will bring together Europe's top thinkers on computer architecture and compilation to tackle the key issues facing the computing systems on which we depend…
---
From The Eponymous Pickle
A topic we took up in innovation.  Below repeated in the Verge.     If you could determine inventory and predict usage.   You could just reorder goods.  Of course the frig is not the only storage place in the kitchen.    So some…
---
From insideHPC
"This is an exciting time because the whole HPC landscape is changing with manycore, which is a big change for our users," said Gerber, who joined NERSC's User Services Group in 1996 as a postdoc, having earned his PhD in physics…
---
From Computer Science Teacher – Thoughts and Information From Alfred Thompson
For various reasons my thoughts lately have been on my college experience. Now I graduated in 1975 which was a few years ago. A lot has changed in computing and computer science in that time. But those four years were quite foundational…
---
From insideHPC
"Many supercomputer users, like the big DOE labs, are implementing these next generation systems. They are now engaged in significant code modernization efforts to adapt their key present and future applications to the new processing…
---
From The Eponymous Pickle
Reviewed the book:  Alan Turing: The Enigma  by Alan Hodges. Hodges also has a site that provides resource materials and updates to the book at   http://www.turing.org.uk.     See the movie, The Imitation Game, now available

…
---
From The Noisy Channel
I've done both. Much of the work I do involves helping teams with prioritization, evaluation, choosing among architectural or algorithmic options, hiring, etc. Billing by the day – most of my engagements aren't really hourly
…
---
From The Eponymous Pickle
Announcement by IBM in Davos.

January 17, 2017 | Written by: IBM THINK Blog
Categorized: Cognitive Computing

We are in the early days of a promising new technology, and of the new era to which it is giving birth. This technology…
---
From The Eponymous Pickle
Interesting play,  taking a close look.    Initially used for game applications, and I expect further used for dealing with multiple dimensional data in interactive 3D displays and virtual reality.  Design applications are likely…
---
From The Eponymous Pickle
Previously mentioned.  The Kuri Robot, by Bosch and Mayfield,  scheduled to be out later this year.  ... Mayfield Robotics Announces Kuri, a $700 Home Robot   By Evan Ackerman.   Appears to be a solution that attempts to create…
---
From The Eponymous Pickle
Maintenance prediction is something we worked on.  Here a related application that has many possibilities.   How about very rare breakdown occurences?  In IEEE Spectrum: 

Deep Learning AI Listens to Machines For Signs of Trouble…
---
From The Computing Community Consortium Blog
Contributions to this post were made by CCC Chair Beth Mynatt and CCC Director Ann Drobnis. The President's Council of Advisors on Science and Technology (PCAST) is an advisory group of the nation's leading scientists and engineers…
---
From insideHPC
"From new cloud offerings on AWS and Azure, to Summit and Sierra, the 150+ PF supercomputers being built by the US in 2017, new AI workloads are driving the rapid growth of GPU accelerated HPC systems. For years, HPC simulations…
---
From insideHPC
The Xinhua news agency reports that China is planning to develop a prototype exascale supercomputer by the end of 2017. "A complete computing system of the exascale supercomputer and its applications can only be expected in 2020…
---
From insideHPC
"This is an exciting time in high performance computing," said Prof Simon McIntosh-Smith, leader of the project and Professor of High Performance Computing at the University of Bristol. "Scientists have a growing choice of potential…