The blog archive provides access to past blog postings from Communications of the ACM and other sources by date.
March 2017
---
From The Eponymous Pickle
More on Supply chain management and blockchain.  " .... U.S. retail giant, Walmart, is about to start a major test of blockchain technology for supply chain management, The Wall Street Journal reports. A pilot project, which

This…
---
From The Eponymous Pickle
The VrFocus web site is redesigned, does good coverage of the topic of Virtual Reality.  Commercial and otherwise.


---
From The Computing Community Consortium Blog
The mission of Computing Research Association's (CRA) Computing Community Consortium (CCC) is to catalyze the computing research community and enable the pursuit of innovative, high-impact research. CCC conducts activities that…
---
From Putting People First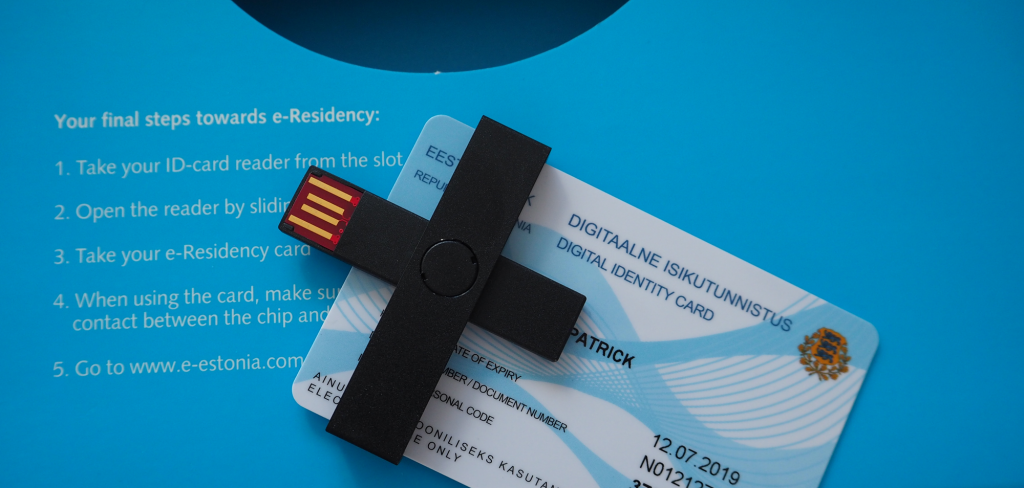 Dan Hill (Associate Director, Arup, London) reflects in a long essay on the meaning of identity in the face of Brexit and Trump and what that implies for strategic design, service design and the infrastructure of everyday life…
---
From insideHPC
"Since the NICE acquisition by Amazon Web Services (AWS), many customers asked us how to make the HPC experience in the Cloud as simple as the one they have on premises, while still leveraging the elasticity and flexibility that…
---
From insideHPC
Pavel Shamis from ARM Research presented this talk at the OpenFabrics Workshop. "With the emerging availability server platforms based on ARM CPU architecture, it is important to understand ARM integrates with RDMA hardware and…
---
From insideHPC
Today Rigetti Computing, a leading quantum computing start-up, announced it has raised $64 million in Series A and B funding. "Quantum computing will enable people to tackle a whole new set of problems that were previously unsolvable…
---
From insideHPC
In previous articles (1 and 2) here on insideHPC, James Reinders described "Intel Xeon Phi processor Programming in a Nutshell" for Intel's 72-core processor. In this special guest feature, he discusses cluster modes and the …
---
From insideHPC
"Grid Engine 8.5's significant performance improvement for submitting jobs and reduced scheduling times will have a profound impact to our customers' bottom line as they can now get more work done in the same amount of time. …
---
From Schneier on Security
Last month at the RSA Conference, I saw a lot of companies selling security incident response automation. Their promise was to replace people with computers ­-- sometimes with the addition of machine learning or other artificial…
---
From Gödel's Lost Letter and P=NP
q Science meets bias and diversity Deborah Belle is a psychology professor at Boston University (BU) who is interested in gender differences in social behavior. She has reported a shocking result about bias. Today I thought I…
---
From BLOG@CACM
A new Computing Research Association report describes the dramatic influx of undergraduates into computer science classes.
---
From The Noisy Channel
In the previous post, we discussed query expansion as a way to increase recall. In this post we'll discuss the other major technique for increasing recall: query relaxation.
Query relaxation feels like the opposite of query expansion…
---
From The Eponymous Pickle
Putting the AI on the edge, that is in the device itself rather than the cloud.  In IEEE Spectrum:

Nvidia wants AI to Get Out of the Cloud and Into a Camera, Drone, or Other Gadget Near You  By Tekla S. Perry ...   Makes sense…
---
From The Eponymous Pickle
Via Data Science Central.

An MIT Press book  by Ian Goodfellow and Yoshua Bengio and Aaron Courville

The Deep Learning textbook is a resource intended to help students and practitioners enter the field of machine learning in general…
---
From The Eponymous Pickle
I was reminded of IFTTT  new Open Platform. and also now with analytics.

Integrate quickly with hundreds of services
It's easy to put familiar brands and new experiences in front of your users, from the latest bots and IoT, to…
---
From Computer Science Teacher – Thoughts and Information From Alfred Thompson
Take a look at these two equations. I found the first one on Facebook. The second is my first attempt at rewriting it for the computer. What is the answer?
Well the first answer is 1. The second answer is 9. How is that possible…
---
From The Computing Community Consortium Blog
The 18th International Symposium on Robotics Research (ISRR '17) has released a call for papers. ISRR '17, will take place December 11-14 in Puerto Varas, Chile. The symposium is seeking papers that offer new ideas and directions…
---
From The Eponymous Pickle
A look in the Evernote blog at how work can be done in an increasingly distracted world.  I like the term 'deep work' that they use.  How should it be measured?


---
From insideHPC
Users of the integrated iRODS Rule Oriented Data System from around the globe will gather at the iRODS User Group meeting to discuss iRODS-enabled applications, discoveries, and technologies. The event takes place June 13-15 …
---
From insideHPC
Today Argonne announced that computer scientist Valerie Taylor has been appointed as the next director of the Mathematics and Computer Science (MCS) division at Argonne National Laboratory, effective July 3, 2017. "Valerie brings…
---
From Computer Science Teacher – Thoughts and Information From Alfred Thompson
Are you a computer science education super hero? You know you are so now you need the t-shirt. Get yours here and also support the computer science teachers association.
Just the thing to wear to the CSTA conference or really…
---
From insideHPC
"Supermicro RSD makes it easy for companies of any size to build cloud infrastructure that until now are limited to leading large public and private cloud providers," said Charles Liang, President and CEO of Supermicro. "The …
---
From The Eponymous Pickle
Posts in this blog are selectively mentioned in my twitter feed: @FranzD.  That feed also contains retweets of related material that deals with analytics, data issues, problem solving, AI, process, retail, marketing, advisory…
---
From insideHPC
"In this keynote, Al Geist will discuss the need for future Department of Energy supercomputers to solve emerging data science and machine learning problems in addition to running traditional modeling and simulation applications…
---
From Computational Complexity
In one of the hallway discussions of last week's Dagstuhl I learned about an upcoming STOC paper Deciding Parity Games in Quasipolynomial Time by Cristian Calude, Sanjay Jain, Bakhadyr Khoussainov, Wei Li and Frank Stephan. Hugo…
---
From Schneier on Security
Kalyna is a block cipher that became a Ukrainian national standard in 2015. It supports block and key sizes of 128, 256, and 512 bits. Its structure looks like AES but optimized for 64-bit CPUs, and it has a complicated key schedule…
---
From Writing
Today, I'm happy to announce that Terraform: Up & Running has been published!
---
From Daniel Lemire's Blog
StackOverflow published its list of "top paying technologies". Worldwide, the best-paid programmers, on average, work in Clojure and Rust (these are programming languages in case you are wondering). In the US, the top payingContinue…
---
From Daniel Lemire's Blog
Mass Effect Andromeda is the long-awaited sequel to the popular Mass Effect video game series. It is available to a game console near you. It was given a rough time by the critics and many users. The game is set in the far future…